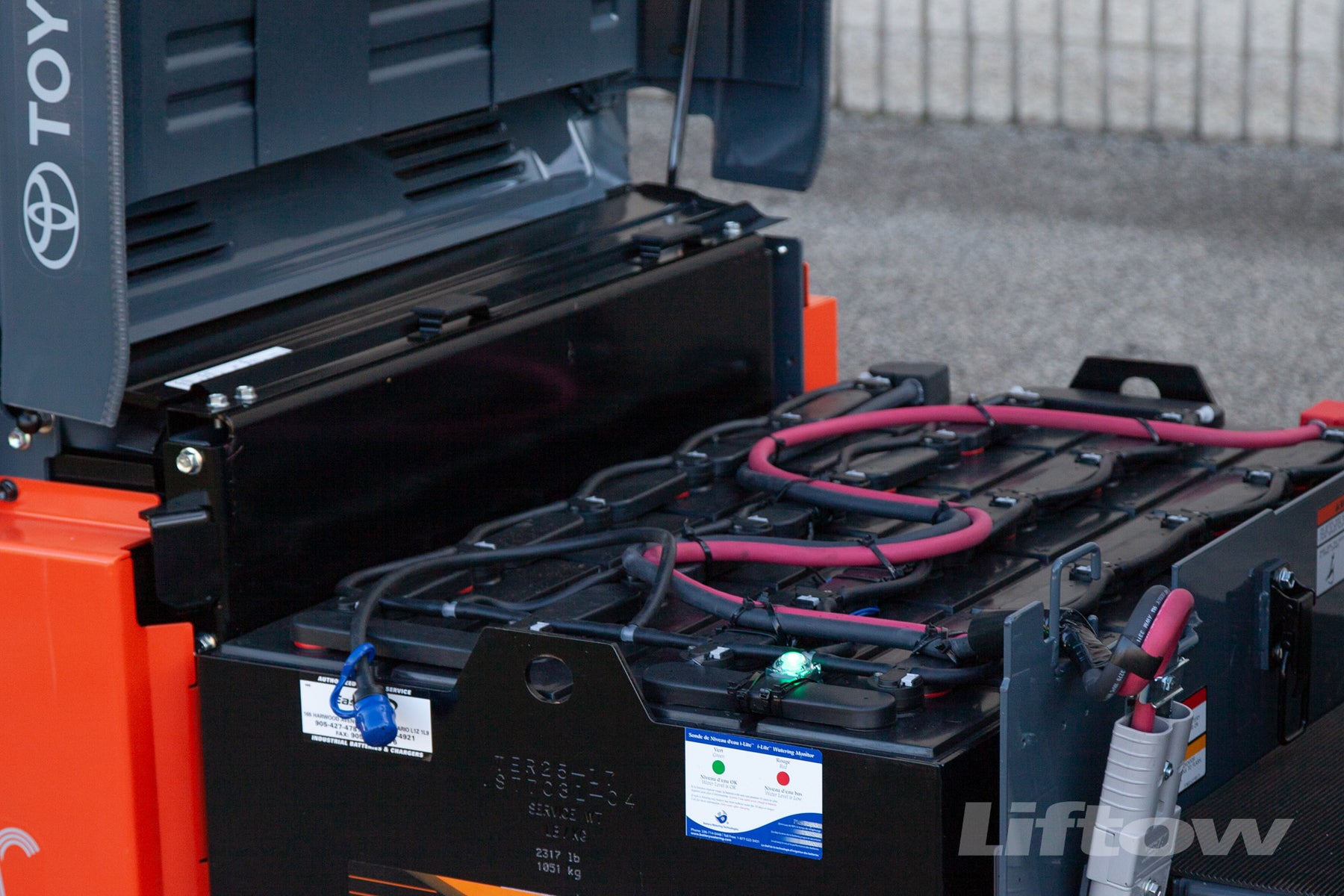 How To Increase The Life Of Conventional Forklift Batteries
The power and efficiency of your battery-operated lift trucks will depend on the health and maintenance of your batteries. At any given moment, the truck is only as useful as the battery, so encourage your employees to keep battery health in mind throughout their daily routines. A few simple tips can help you get the most out of your equipment and save time, hassle and cost over the long term.
Maintenance first
Batteries fall prey to sulphonation more often than most operators realize; in fact, this is the leading cause of untimely battery death, and it happens when sulphuric acid crystals attach to the lead plates and diminish the battery's ability to accept and hold a charge.  The answer: Keep these white crystals from accumulating in the first place. If you see them, call in a battery engineer and get them removed.
Keep batteries from falling below a 20 percent charge.
When a battery reaches about 80 percent discharge, the electrical components of the forklift start to run hot. Over time, this can create serious maintenance problems including a slow-down in hydraulics and traction and eventually a burned-out motor. Provide batteries with uninterrupted charge time between shifts or overnight.
Avoid opportunity charging.
Sometimes operators misinterpret the 20 percent rule and take advantage of quick periods of inactivity, like lunch breaks, to charge forklift batteries. Discourage this practice, since the lifespan of a battery can be measured in the total number of charges it undergoes. If operators charge a battery for short time (30 minutes or so), they will need to do this more and more frequently over time. The battery will gradually become less efficient and eventually it won't charge at all.
Monitor water levels.
Keep a close eye on the water level in your batteries, and don't let allow the level to drop so low the plates are exposed to the air. If the active material on the plates dries out, the plates become brittle and subject to damage. When the level drops, add distilled water (without overfilling). Encourage operators to keep an eye on water content as a part of regular maintenance.
Most operations and warehouse managers prefer battery powered forklifts over other options, since they come with a lower cost and reduced environmental trade-offs. But to fully take advantage of these benefits, you'll need to protect your batteries and prolong their life cycles.