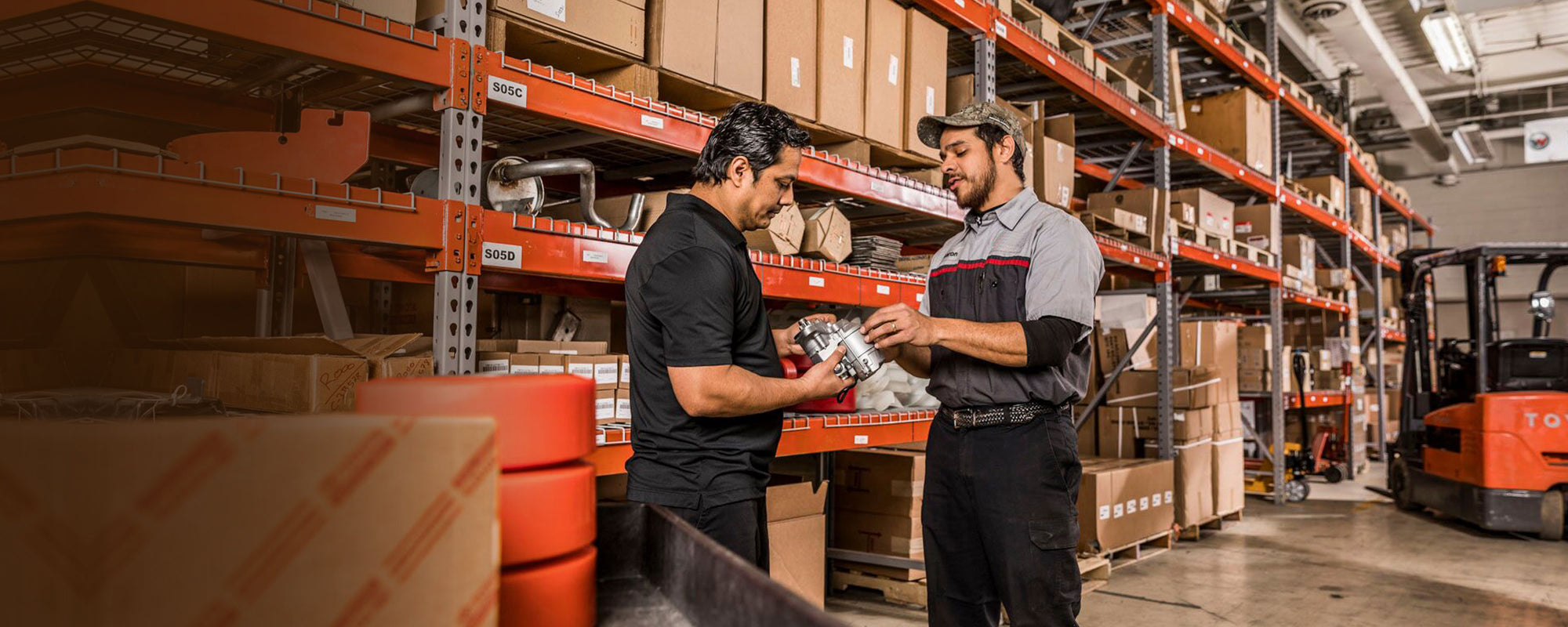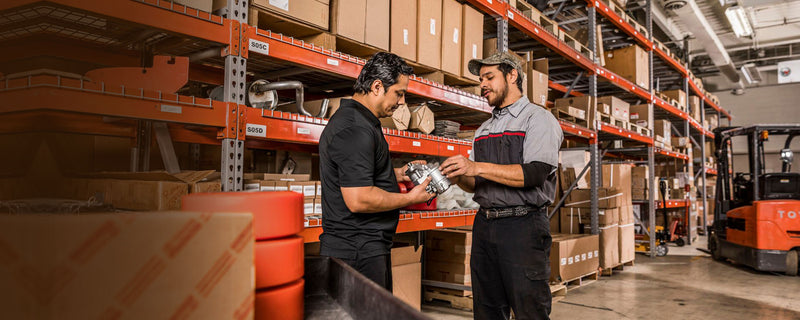 Toyota Genuine Forklift Parts
The only place to get Genuine Toyota Parts is from your official Toyota dealer.
Find out more
Get Toyota Genuine Parts for your Toyota forklift to keep it running at its optimum performance.
Toyota Genuine Parts are engineered to keep your Toyota forklifts running longer and more efficiently, decreasing downtime and constant replacements.

And with Toyota's rock-solid warranty protection, you're covered for 2 years or 4,000 hours from the installation date, including labour when installed by a Toyota Certified Technician. That's twice as long as our closest competitor.
Find out more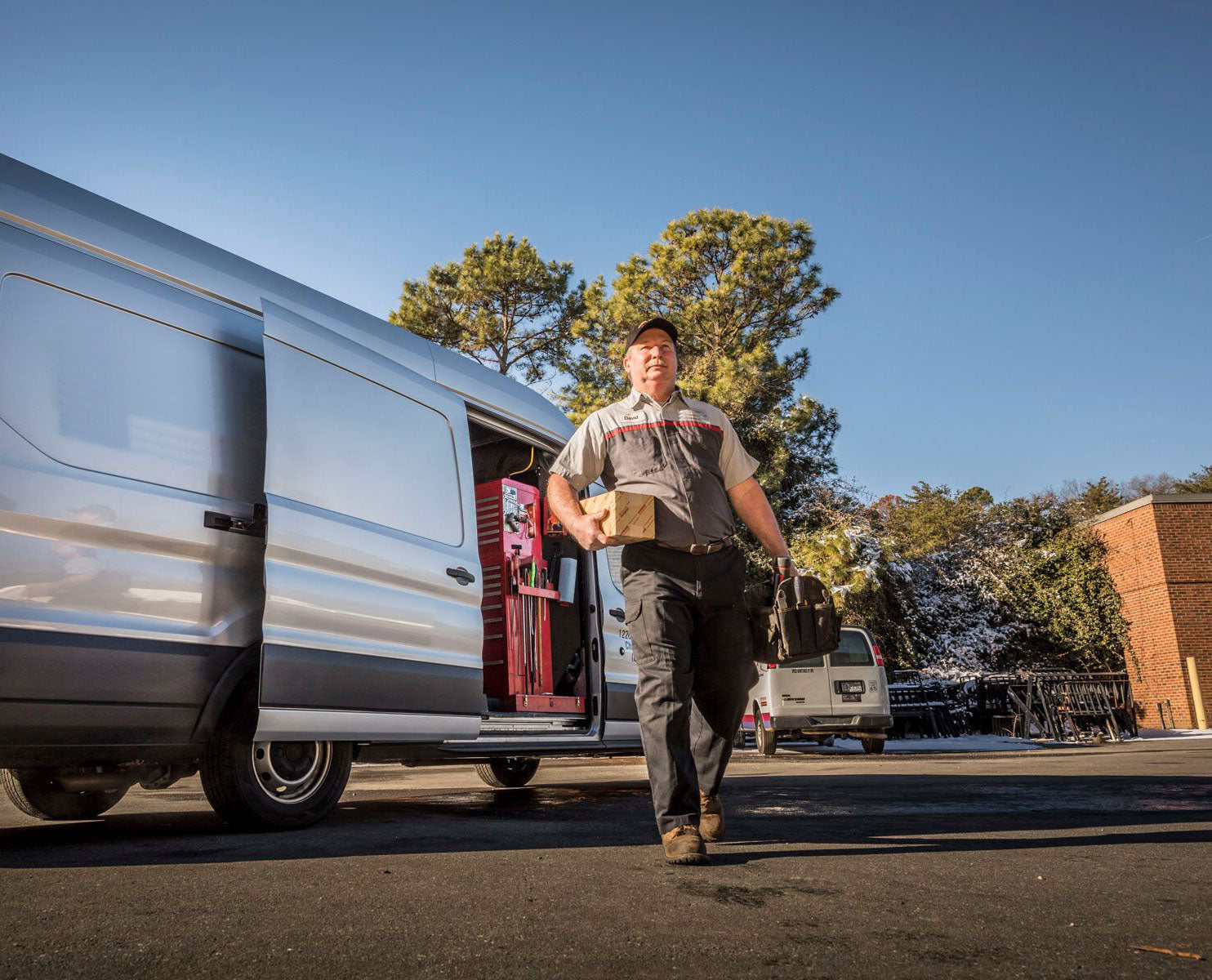 Why buy your forklift parts from Liftow?
We are the largest Toyota forklift dealer in North America and have assembled the finest team that consists of the most experienced and qualified parts staff. We have a large inventory on hand at our branch locations with quick and accurate parts identification via Toyota's electronics parts catalogue. If you are in a pinch, we offer over night emergency air orders available upon request.

Allied products, along with other various material handling equipment are available to order such as dock boards, rolling ladders, pallet trucks and four-wheel carts. Don't have a Toyota forklift? That's okay as our Starlift Aftermarket parts cover all forklift makes and models.
Testimonials
Excellent service! They helped me find exactly what I needed in terms of forklift impact monitoring systems.
Sara Burt
Wow! Great service all-around. Customer relations seemed to be a top priority. They called to follow-up to ensure I was satisfied with their business. Much appreciated!
Nicole Loebach
I find the service we get from Liftow is top notch there technician are very knowledgeable about the equipment they sell. The sales team are very professional and were able to answer any question we had. I would not deal with no one else, they got the best forklifts on the market. Thanks for all the good service!
Stedman Letto
We have purchased two gently used electric walkies from Liftow and a used forklift, and we are extremely happy with the service and the equipment.
Caroline Bee
Seeing business through a customer's eyes is what I call customer vision - and that's what the Liftow team brings. Offering quality products and services in a customer focused way, adds long lasting value to those that look for and appreciate, a true bargain. They're a pleasure to work with.
Dan Cartmell
Good company to work with. The employees that I dealt with were knowledgeable. We rented a forklift to move some equipment internally and had absolutely no issues. Thanks again.
Darwin Cuneo
Blog posts
Since 1960, Liftow has become synonymous with excellence and reliability in the material handling sector. The name Liftow is deeply...

Read now

Last week, Liftow's Central Division, in collaboration with North American Steel, organized a charity golf event at the picturesque Cardinal Golf Club. The purpose of the event was to raise funds for Daily Bread Toronto, a renowned nonprofit organization committed...

Read now

Industry 4.0, also known as the Fourth Industrial Revolution, is transforming the way businesses operate by integrating advanced technologies such...

Read now