Toyota Smart Environment Sensors
SEnS+ Smart Environment Sensor Plus™ and SEnS Smart Environment Sensor®
Find out more
What is SEnS+


Operator Assist System Featuring Truck Slow Down

The SEnS+ Smart Environment Sensor Plus™ camera has been exclusively designed for forklifts to detect objects and pedestrians in the detection range. The system supports your operation by notifying the operator with a warning buzzer and warning lights. In addition to the system notifications, the system can control the traveling speed and slow down the truck for pedestrians and objects in specific conditions.

· Alerts the operator when pedestrians and objects are detected behind the forklift

· Audible notifications have three distinct levels based on the distance of the obstacle

· Supports your operation with clear notifications and truck speed control

· No tags for detection required
Find out more
What is SEnS and how does it work?
Toyota's SEnS Smart Environment Sensor® pedestrian detection system – designed and engineered by Toyota – uses advanced technology and can assist operators in identifying a pedestrian or object behind their forklift during a shift. SEnS uses proprietary algorithms to distinguish between these obstacles. If within a detectible range, a buzzer and four indicator lights will alert the operator that a pedestrian or object is within a certain range of the rear of the forklift. SEnS is available as an add-on kit that can be retrofitted for select Toyota Forklift models currently in utilization, as well as new models. SEnS works with multiple input voltages and fits a variety of applications.

SEnS enables customers to program up to three detection zones with different audible and visual alarms for each zone.

SEnS can detect objects up to 32 feet away.

The frequency in which the warning lights blink and a buzzer sounds increases as the pedestrian or object enters a zone closer to the rear of the forklift.

Detection zones can be configured to meet various customer applications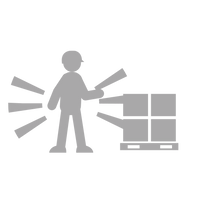 Detects pedestrians by distinguishing them from objects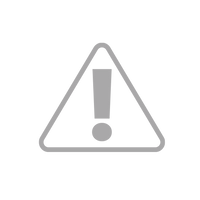 3 Levels of Notifications
Traveling speed of the truck is controlled according to the detected obstacle, speed, and direction of the truck
Testimonials
Excellent service! They helped me find exactly what I needed in terms of forklift impact monitoring systems.
Sara Burt
Wow! Great service all-around. Customer relations seemed to be a top priority. They called to follow-up to ensure I was satisfied with their business. Much appreciated!
Nicole Loebach
I find the service we get from Liftow is top notch there technician are very knowledgeable about the equipment they sell. The sales team are very professional and were able to answer any question we had. I would not deal with no one else, they got the best forklifts on the market. Thanks for all the good service!
Stedman Letto
We have purchased two gently used electric walkies from Liftow and a used forklift, and we are extremely happy with the service and the equipment.
Caroline Bee
Seeing business through a customer's eyes is what I call customer vision - and that's what the Liftow team brings. Offering quality products and services in a customer focused way, adds long lasting value to those that look for and appreciate, a true bargain. They're a pleasure to work with.
Dan Cartmell
Good company to work with. The employees that I dealt with were knowledgeable. We rented a forklift to move some equipment internally and had absolutely no issues. Thanks again.
Darwin Cuneo
Blog posts
Since 1960, Liftow has become synonymous with excellence and reliability in the material handling sector. The name Liftow is deeply...

Read now

Last week, Liftow's Central Division, in collaboration with North American Steel, organized a charity golf event at the picturesque Cardinal Golf Club. The purpose of the event was to raise funds for Daily Bread Toronto, a renowned nonprofit organization committed...

Read now

Industry 4.0, also known as the Fourth Industrial Revolution, is transforming the way businesses operate by integrating advanced technologies such...

Read now