A trusted partnership born of innovation
The future of material handling is the delivery of integrated solutions. To align with market changes and customer needs, Toyota Material Handling partners with Toyota Advanced Logistics, integrated by Bastian Solutions, to bring our customers automation technologies that meet any market challenge. By combining data-driven designs, scalable material handling systems, and innovative software, Toyota Advanced Logistics and Toyota Material Handling are your single source for intralogistics — from forklifts to robotics and the latest in material handling automation.
Find out more
Automation Services
Material Handling Consultation
Receive expert guidance on material handling automation solution integration and efficiency.
Warehouse Design and Engineering
Warehouse consultation provides insight into your operation to identify needs from new equipment and racking to automated solutions.
Warehouse Software Integration
Software integration to assist with automated warehouse control and inventory management.
Automated Industrial Project Management Services
Expert installation services for quick and efficient automation integration.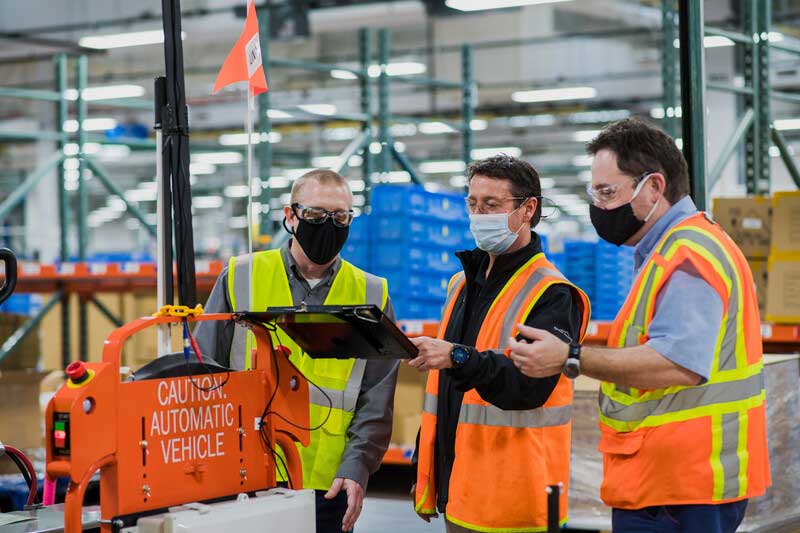 Industrial Preventative Maintenance Services
Industrial preventative maintenance programs help ensure your integrative automation and forklift solutions are running at peak performance.
Racking Solutions
Selecting the right racking can improve operational efficiency and equipment productivity.
Automation Technologies
Conveyor Sorting Systems
Conveyor sortation eliminates the need for extra touches by delivering products directly where they are needed.
Automated Warehouse Picking Technologies
Automated warehouse picking technologies drive efficiency by reducing the need for manually checking inventory sheets.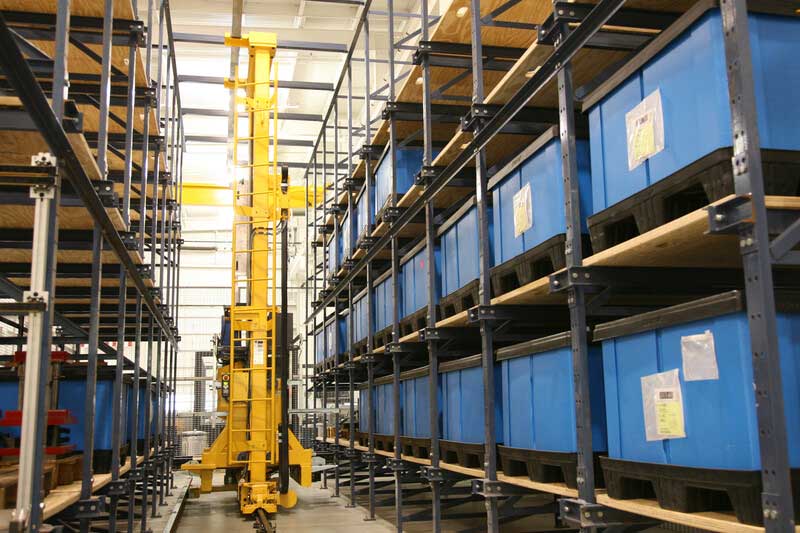 Automated Storage and Retrieval Systems
ASRS solutions automate processes for retrieving products from long- and short-term storage.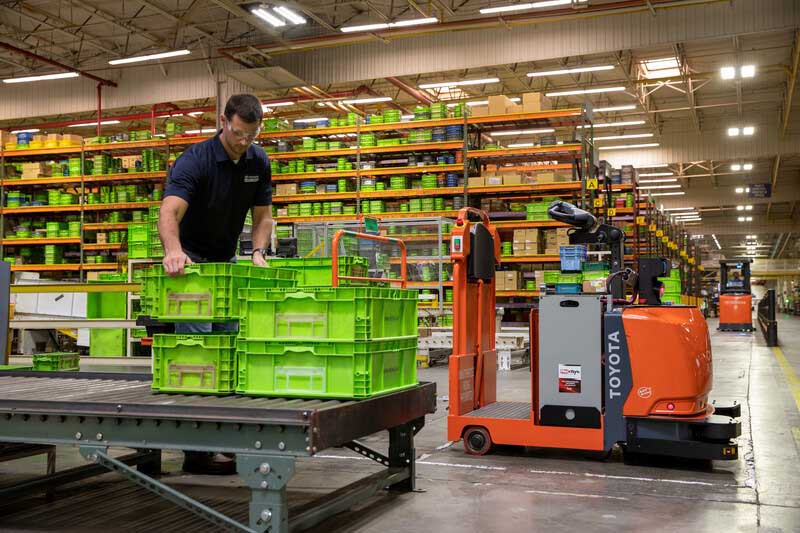 Goods-to-Person Picking and Automated Order Fulfillment
Innovative technologies for automated goods-to-person picking and eCommerce order fulfillment systems.
Automated Guided Vehicles
AGV technology automates order fulfillment and places repetitive burdens on robots instead of personnel.
Industrial Robotics
Industrial robotic solutions for pallet building, case packing, and custom operational needs.
Industrial Control Systems
Maintain complete control over your automated systems through the latest technological innovations in industrial controls.
Testimonials
Excellent service! They helped me find exactly what I needed in terms of forklift impact monitoring systems.
Sara Burt
Wow! Great service all-around. Customer relations seemed to be a top priority. They called to follow-up to ensure I was satisfied with their business. Much appreciated!
Nicole Loebach
I find the service we get from Liftow is top notch there technician are very knowledgeable about the equipment they sell. The sales team are very professional and were able to answer any question we had. I would not deal with no one else, they got the best forklifts on the market. Thanks for all the good service!
Stedman Letto
We have purchased two gently used electric walkies from Liftow and a used forklift, and we are extremely happy with the service and the equipment.
Caroline Bee
Seeing business through a customer's eyes is what I call customer vision - and that's what the Liftow team brings. Offering quality products and services in a customer focused way, adds long lasting value to those that look for and appreciate, a true bargain. They're a pleasure to work with.
Dan Cartmell
Good company to work with. The employees that I dealt with were knowledgeable. We rented a forklift to move some equipment internally and had absolutely no issues. Thanks again.
Darwin Cuneo
Blog posts
Since 1960, Liftow has become synonymous with excellence and reliability in the material handling sector. The name Liftow is deeply...

Read now

Last week, Liftow's Central Division, in collaboration with North American Steel, organized a charity golf event at the picturesque Cardinal Golf Club. The purpose of the event was to raise funds for Daily Bread Toronto, a renowned nonprofit organization committed...

Read now

Industry 4.0, also known as the Fourth Industrial Revolution, is transforming the way businesses operate by integrating advanced technologies such...

Read now