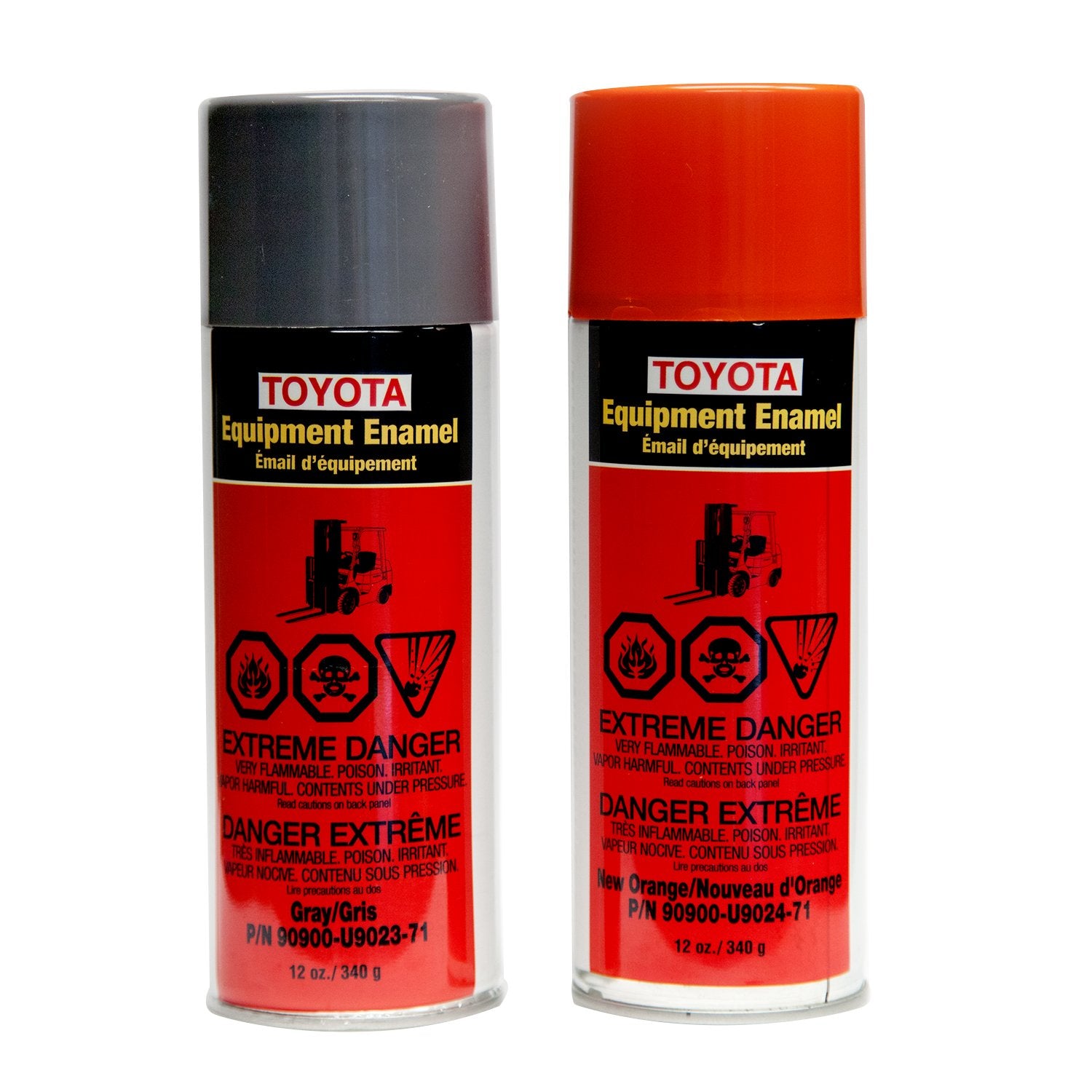 Toyota Forklift Enamel Aerosol Spray, 90900-U9023-71 & 90900-U9024-71 – Safety Data Sheet (SDS)
According to the Canadian Centre for Occupational Health and Safety (CCOHS), every product that is considered a hazardous product under the Hazardous Products Act in the WHMIS 2015, must have a Safety Data Sheet (SDS).
What are Safety Data Sheets (SDSs)?
A Safety Data Sheet (SDS) is a document about a specific hazardous product that contains all the information about the product as well as the safety precautions needed in case of an emergency. SDSs are different than labels since they contain more detailed information on what the hazards of the product are, how to use the product safely, what to do in case of exposure, etc.  Here are some of the information you should expect on SDSs:
Identification of the hazardous product
Composition and information on ingredients
First-aid measures
Fire-fighting measures
Handling and storage
Physical and chemical properties
Disposal considerations
For more information on SDSs, please visit the CCOHS website here. 
Toyota Forklift Enamel Aerosol Spray Paint
To maintain the physical appearance of your Toyota Forklift intact, you might need to retouch the equipment painting. Liftow offers Enamel Aerosol Spray Paint for OEM Toyota Forklift in both gray (90900-U9023-71) and orange (90900-U9024-71).
Before using the product please consult its Safety Data Sheet.