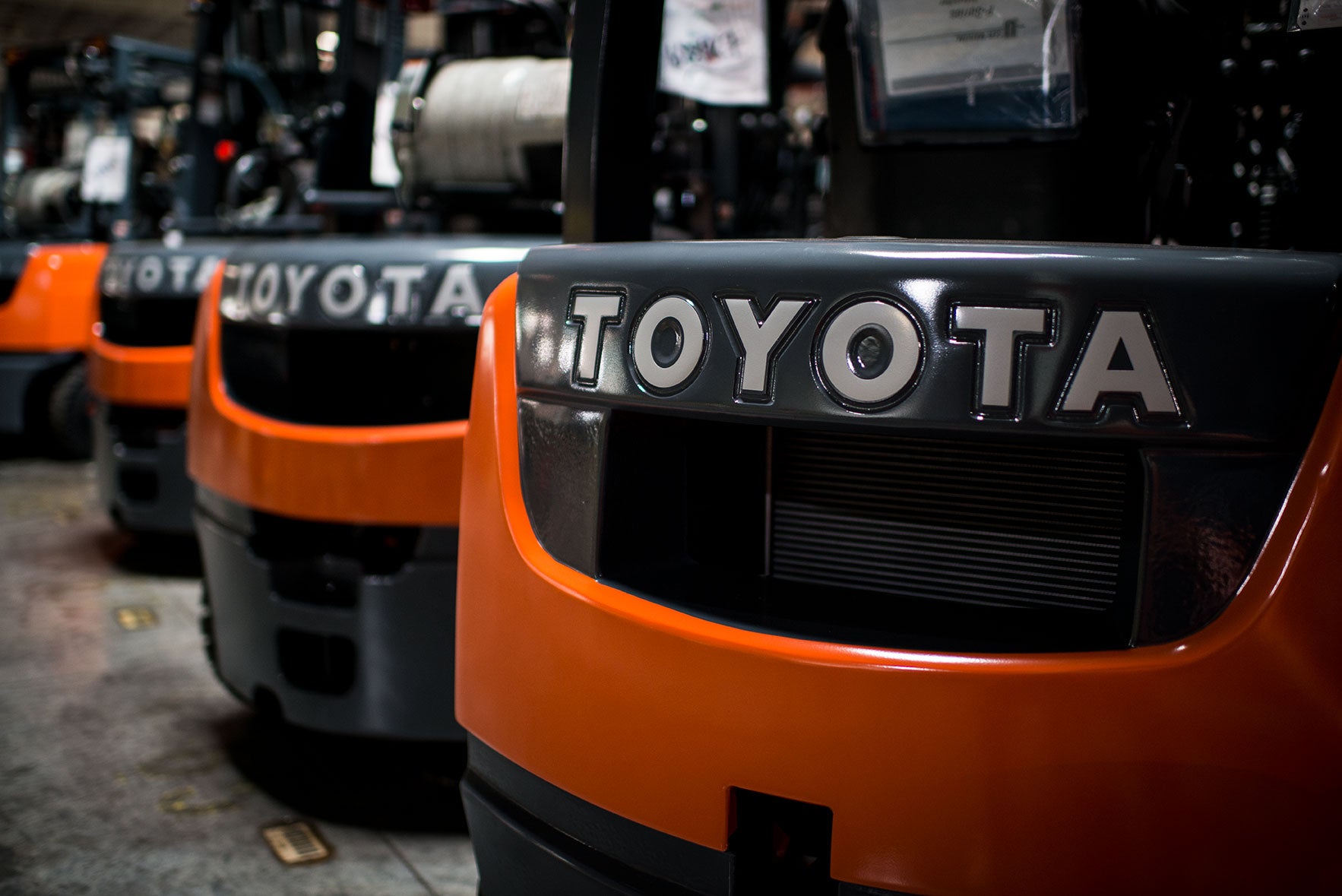 What You Should Know About Toyota Forklift Quality
You may already know that Toyota has been rated the #1 lift truck manufacturing company in the world by almost every metric and rating organization for multiple consecutive years, and this comes as no surprise. There are plenty of lift truck manufacturing companies out there, but none with Toyota's 50-year track record of quality construction and excellent customer service. With over one million units sold to thousands of satisfied customers, it's natural that Toyota's reputation dominates the lift truck marketplace. But when it's time to invest in a forklift for your own materials handling or construction business, there's no reason to take chances. So, conduct your own research and make sure you're choosing the truck that offers the best value for your purchase or rental budget. Start by taking a closer look at Toyota's unmatched commitment to quality.
What are "Quality Circles"?
The Quality Circles philosophy has held a steady role in the Toyota organization for nearly fifty years. It's not a fad, and it's not an experimental program designed to boost productivity. It slows productivity on occasion, because Toyota believes every employee should make quality (not productivity) their number one priority. As a result of this program, every employee at every stage of the manufacturing process has the ability to shut down the entire production line if they identify a quality problem, no matter how big or small. Anything from a crooked seam to a faulty weld may be a reason to close down the entire process until the issue is resolved. 
A reputation for reliability
Toyota believes in heavy duty construction, rigorous testing and the application of any proven technology that protects trucks from humidity, oxidation, wear and tear, and rough usage. As a result, many companies are still using lift trucks made by Toyota in the 1970s. If this means they aren't buying new ones, that's fine. Again, Toyota stakes it reputation on quality, not sales.
Top-rated genuine parts
Toyota believes that forklift parts should not be treated as commodities. All parts are not the same, and every part should be purchased as a unique good, with close attention to research, inspection, vendor selection process and regular quality review. Toyota Genuine Parts aren't always the least expensive option, but these parts are the best available in the global marketplace, and they're chosen, designed and built to last.