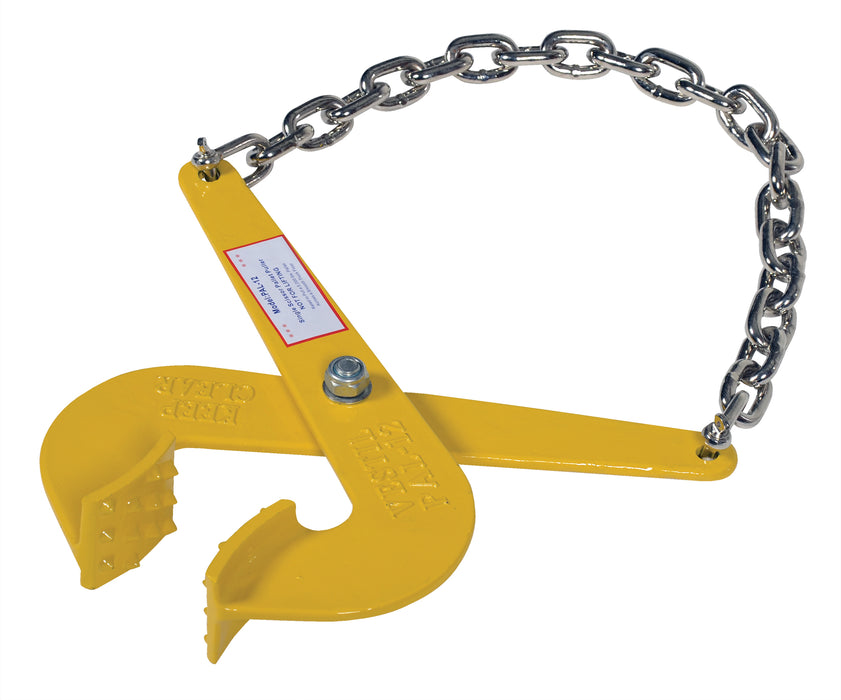 Pallet Pullers
Original price
$300.00
-
Original price
$330.00
Pallet pullers are used to pull pallets to rear of trailers for easy fork truck access. Rugged steel construction. Heads are self-cleaning and unaffected by wood particles, paint or grease. Pallet pullers and chains are NOT designed for lifting.
PAL-12 and PAL-16 - Single scissor action allows for wider jaw opening. 
PAL-14 - Cam closing action provides maximum gripping strength and reduces pinch points. Safety handle enables easier positioning and removal. Grips both metal and wood pallets with biting action.
PAL-21 and PAL-LP - One piece curved heads have integral spurs for gripping pallet stringers.