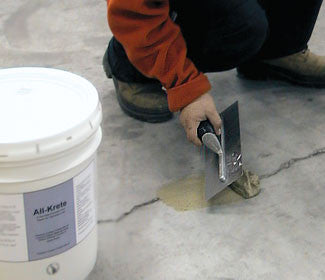 All-Krete Concrete Repair
Original price
$440.00
-
Original price
$440.00
Dries 3 times stronger than concrete.
The All-Krete Concrete Repair comes complete with:
Cures at room temperature in 15 minutes
Cures BELOW ZERO (0°) in 1 hour
Won't shrink or peel back
No heat systems or lamps required
Use on dry or damp floors
Excellent on expansion joints
From 12" deep to feather-edging at 1/16"
Eliminates costly shutdown time
Permanent concrete repair
Ready to pour, rubberized liquid Comes in 50 lb. pail, covers 60 sq. ft.