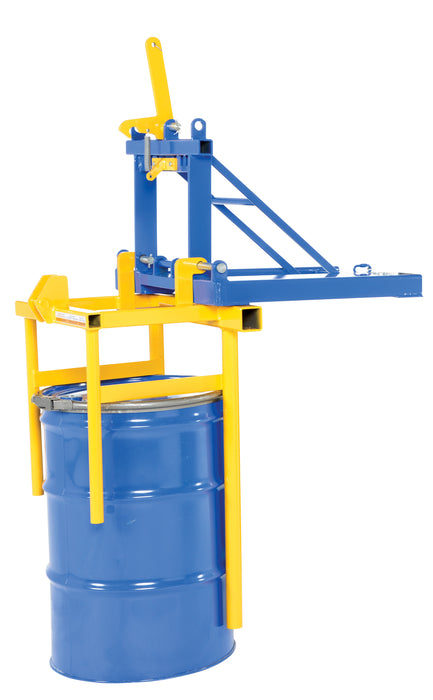 Drum Positioner
Original price
$1,770.00
-
Original price
$2,960.00
Drum Positioner:
Allows fork truck driver to rotate standing drums to the horizontal racking position and vice-versa. Positive latching system ensures safe handling of drums weighing up to 800 lbs. Slide the positioner extensions over the vertical drum. With the aid of the Drum Positioner, rotate drum to horizontal position. Latching system will engage to allow horizontal positioning of drum. It's now ready to slide into the rack. Mechanical operation relies on fork truck to rotate and lift drums. Fork pockets measure 7-5/8."W x 2-9/16"H usable on 20-1/2." centers. Units now feature a welded spacer to protect drum fixtures from damage when rotating.
The Economy Drum Positioner:
Fork Mounted Drum Positioner is a unique design to manipulate drums without leaving fork truck seat.  Designed to lift 55-gallon steel drums from horizontal to the vertical position and vise verse using completely mechanical operation. Ideal for use with drum stands, pallets and racking. Suitable for loading drums into vehicles. Hinged tines lock automatically when lowered to ground in horizontal position. Fork pockets measure 5-1/2"W x 2"H usable.