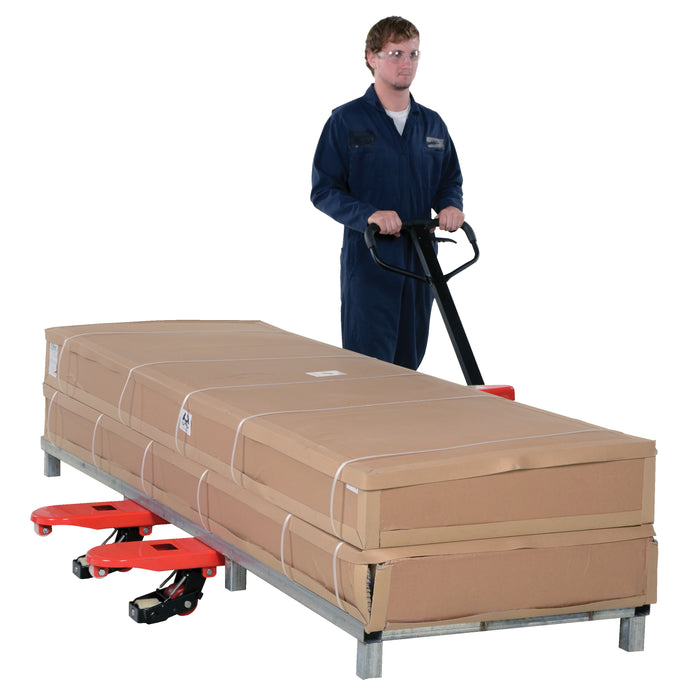 Side Winder Pallet Truck
Original price
$1,540.00
-
Original price
$1,540.00
Transport long loads down narrow aisles with this heavy duty Sidewinder Pallet Truck. This versatile Pallet Truck retains all the quality workmanship of a standard pallet truck, in addition to providing lateral movement. Simply place the forks into the pallet then elevate to approximately seven inches, rotate handle and lock detent into place. The second set of rollers, right/left, are now actuated. Now push the Sidewinder perpendicular to the traditional direction.
The Side Winder Pallet Truck comes complete with:
Service Range: 3-1/2" to 8"
Net Weight: 311 lbs.
Fork Size: 27" x 48"
Capacity: 3,000 lbs.