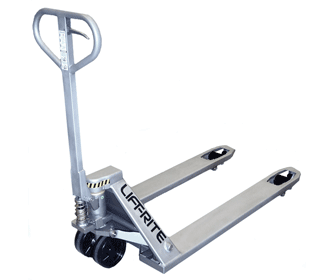 Stainless Steel Hand Pallet Truck
Original price
$6,860.00
-
Original price
$6,860.00
The Stainless Steel Hand Pallet Truck comes complete with:
Specially designed for corrosive environments or applications that demand high standards of hygiene, such as food processing, pharmaceutical, and marine industries.
All components are manufactured from Stainless Steel or other noncorrosive materials, which gives the truck reliability and long life.
All surfaces are glass blasted to provide a smooth surface and allow easy cleaning.
10 grease fittings allow for grease replenishment to protect against corrosion.
Capacity 4,400 lbs