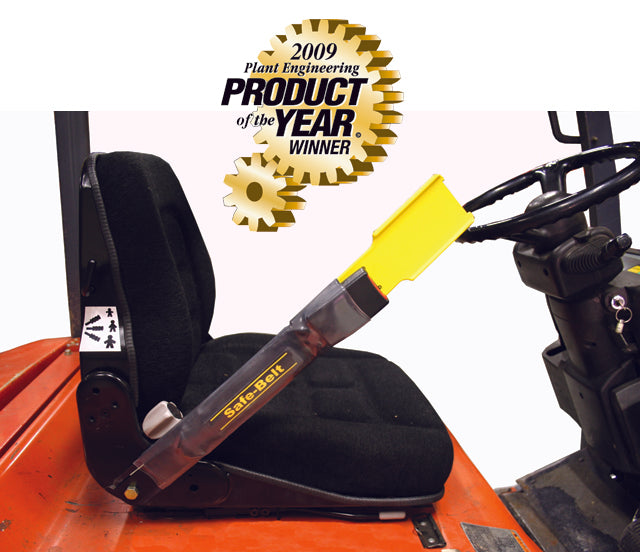 Safe-Belt
Original price
$300.00
-
Original price
$350.00
A forklift seat belt built with safety and comfort 
The #1 cause of death on lift trucks is when the lift truck tips over and the operator is not wearing a seat belt. The forklift operator tries to jump free when they feel the truck is unstable but they are crushed by the overhead guard.
OSHA requires all forklift operators to wear a seat belt in the event of a possible forklift tip over accident. Traditional forklift seat belts restrict the forklift operators movement making them uncomfortable to wear which often results in the forklift operator not using the seat belt.
The innovation of the SAFE-Belt can effectively alleviate all issues surrounding forklift operators not properly wearing their seat belts.
The The Safe-Belt comes complete with:
2009 "Product of the Year" Award Winner
Simple Arc style design greatly improves operator comfort, flexibility and manuverability while operating a forklift
Spring Action Arm feature inhibits operator functionality ensuring operators are wearing their seatbelt
Highly visible yellow coloured end shows supervisors seat belts are not being worn
Easy to install and implement
Complies with Regulations
Available in both Standard or with Ignition Switch