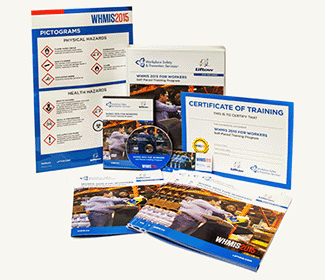 WHMIS 2015 For Workers Training Kit
Original price
$299.00
-
Original price
$324.00
As part of your job, you may have to handle, use, store and/or have to dispose of hazardous chemicals. It is important to know what types of hazardous materials are in your workplace because they contain chemicals that can be dangerous to your health and safety and that of your co-workers and customers.
This video training program contains the generic WHMIS 2015 information you need to help you work safely with hazardous products. It presents WHMIS 2015 from the worker's point of view so that you can identify and work safely with hazardous materials back on the job. The WHMIS 2015 system will help you identify hazardous material in your workplace, recognize the hazards of the materials you work with and determine how you can protect yourself from injury and illness. 
Everyone who works with or near chemicals is required by law to receive WHMIS 2015 training.

What's Included:
1 Instructional DVD Or USB (duration: 32 min) 
5 Participant's Manuals each with a Wall & Wallet Certificate Inside
1 Administrator's Guide
1 Pictogram Poster (11 x 17)