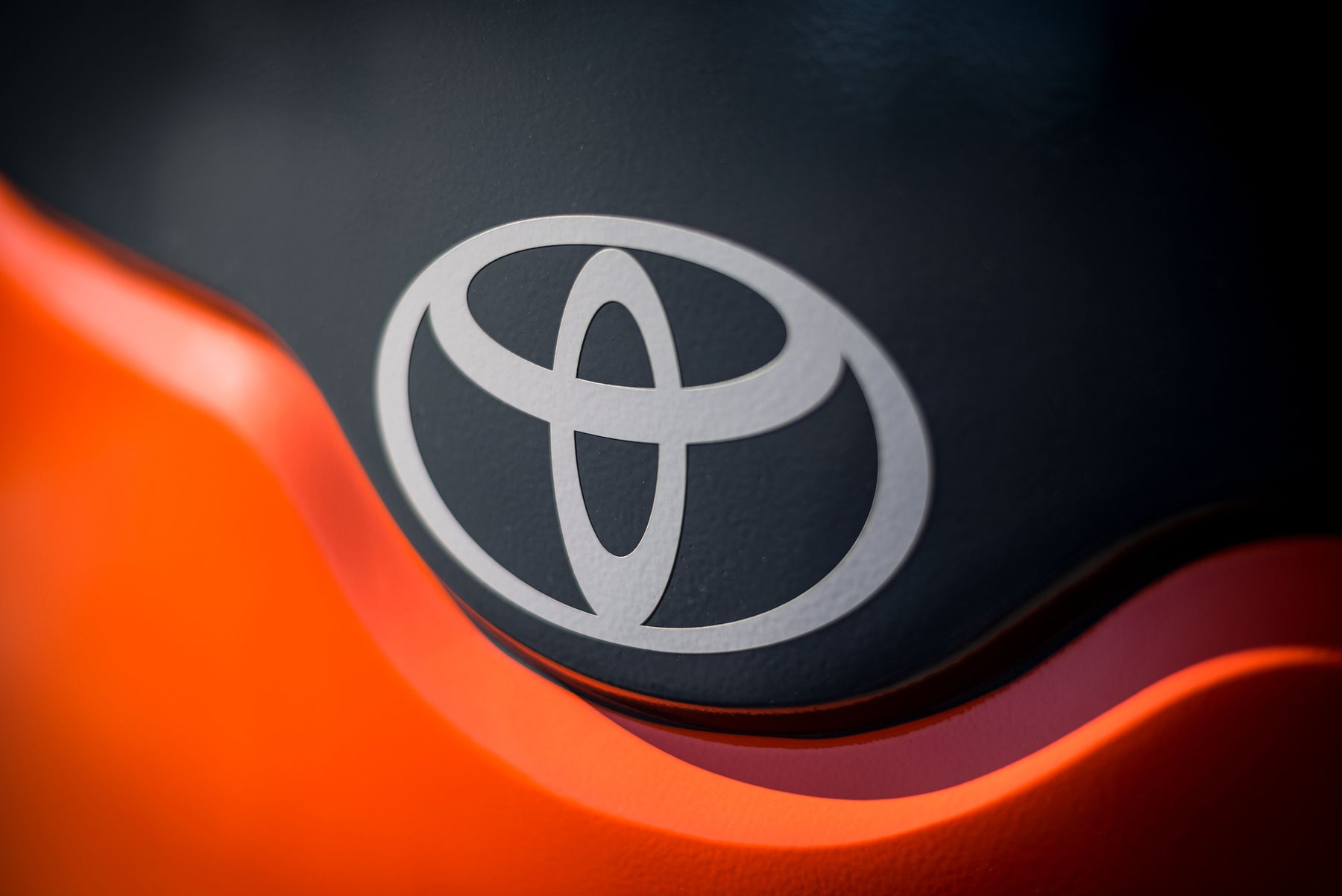 A Brief History of the Toyota Company
Though the Toyota Company as we know it today employs over 350,000 people and ranks as the thirteenth largest company in the world by revenue in 2014, the company's beginnings were far more humble. This giant global enterprise began in 1924 when Sakichi Toyoda invented an automatic textile loom known as the Toyoda Model G. These looms were built on a very small production line, and both the production line and the looms themselves were designed around a relatively new machining concept at the time; when something went wrong, the production process stopped automatically until the issue could be resolved. This later became a signature of the Toyota Company and one of the cornerstones of its impressive success.
In 1933, Sakichi's son, Kiichiro Toyoda began designing the A1 and G1 model passenger cars through a division of his father's enterprise, and by 1937, the automobile production division had become an independent company.
Logo Design for the New Company
In order to find a logo for the new company, executives decided to sponsor a public contest, and the winning entry was adopted…with a few modifications. The contestant had arranged the Katakana letters for "Toyoda" in a circle. But for the sake of visual and auditory simplicity, the symbols were changed to "Toyota". The new name had a crisper, clearer sound and a more elegant appearance in written form, and it also stepped away from the agricultural associations of its literal translation, "fertile rice paddies."  And so from that day forward, the company had a new logo and the name that it retains today.
By 1982, the company had long since established North American plants and had opened its business to US and Canadian markets. That year, the Toyota Motor Company and Toyota Motor Sales merged into a single entity known as the Toyota Motor Corporation. By the end of the 1980s, the company had branched out from its signature compact models and had launched into a host of new markets. These included forklifts and other manufacturing equipment.
Toyota's world-renowned Toyota Production System is practiced at all Toyota manufacturing facilities across the world. It's the foundation that has built Toyota's reputation for its quality, reliability and durability, as well as achieving the success of manufacturing the number one selling forklift in the World. Toyota's success is unstoppable, year after year they have achieved high acknowledgments in safety, environmental responsibility and the highest in Quality and Value, to name a few.
Liftow is the largest Toyota dealer in North America. With over 60 years Liftow has taken pride in providing the best possible service and solutions for our customers. We provide new and used forklifts, forklift rentals, forklift parts and service and forklift training and safety products. For more information on the Toyota Forklifts and services we provide, reach out to the experts at Liftow.