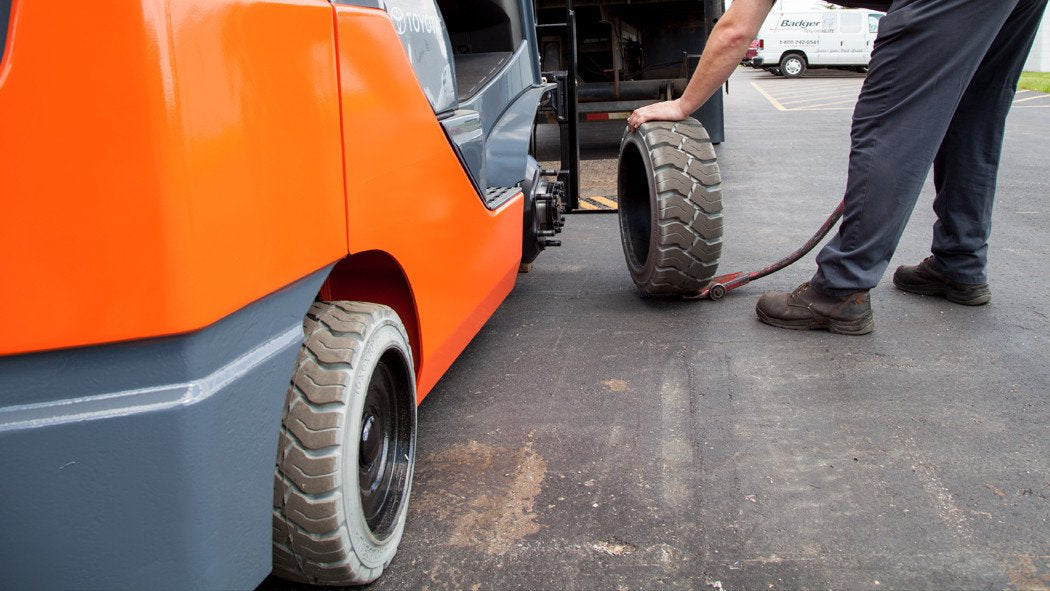 All about Replacing Forklift Tires
Like car tires or truck tires, the tires on a forklift eventually wear out and will need to be replaced. This is true of every type of forklift tire, including solid rubber tires that don't require air. By performing routine maintenance checks on your forklifts, you can stay ahead of potential tire damage and limit downtime by catching potential problems early so you won't be caught off guard when they become actual problems. Regular forklift inspections and preventative maintenance can also increase safety and prevent workplace injuries.
There are three common types of forklift tires, cushion, pneumatics, and solid pneumatic tires.
A general rule of thumb to determine if your tires need to be replaced is to see if the tire wear reaches just above the imprinted area with the brand name and the size of the tire. Most, but not all tires brands will also have a wear bar indicator.
While inspecting your tires if you notice any cracks, splits or the tread is almost gone and the tires are smooth they need replacing. For cushion tires, you should also replace the tire if you see signs of tire separation from its band.