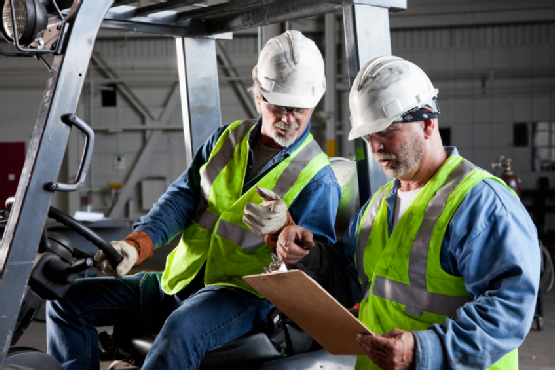 Can Your Business Benefit from a Forklift or Pallet Jack?
Large and growing businesses often require new ways to transport goods. This is especially true when companies use large warehouses to store their products. Both lift trucks and pallet jacks offer a solution to cargo transportation problems.
Lift Truck Advantages 
Most companies use forklifts to move and store their heaviest goods. Its benefits are that lift trucks can lift thousands of pounds and has the ability to store products high on racking for better space utilization. There is a wide range of forklift types to choose from—these machines are divided by their propulsion type and lift characteristics. Combustion engines are perfect for uninterrupted lifting transportation from indoor to outdoor. Alternatively, electric forklifts are for indoor use and ideal for warehouses where emissions must be watched more carefully. Companies can even invest in forklifts and accessories that are specific to their industry. Hydraulic barrel clamps, for instance, are used by companies that deal with kegs and large rolls of material.
Pallet Truck / Jack Benefits
Pallet trucks are an economical solution to moving loads that are at ground level and that are on skids. These compact wheeled vehicles use two forks to slide under and lift pallets and are ideal for confined spaces. Pallet jacks come in manual and electric-powered options and can lift as much as a standard forklift.