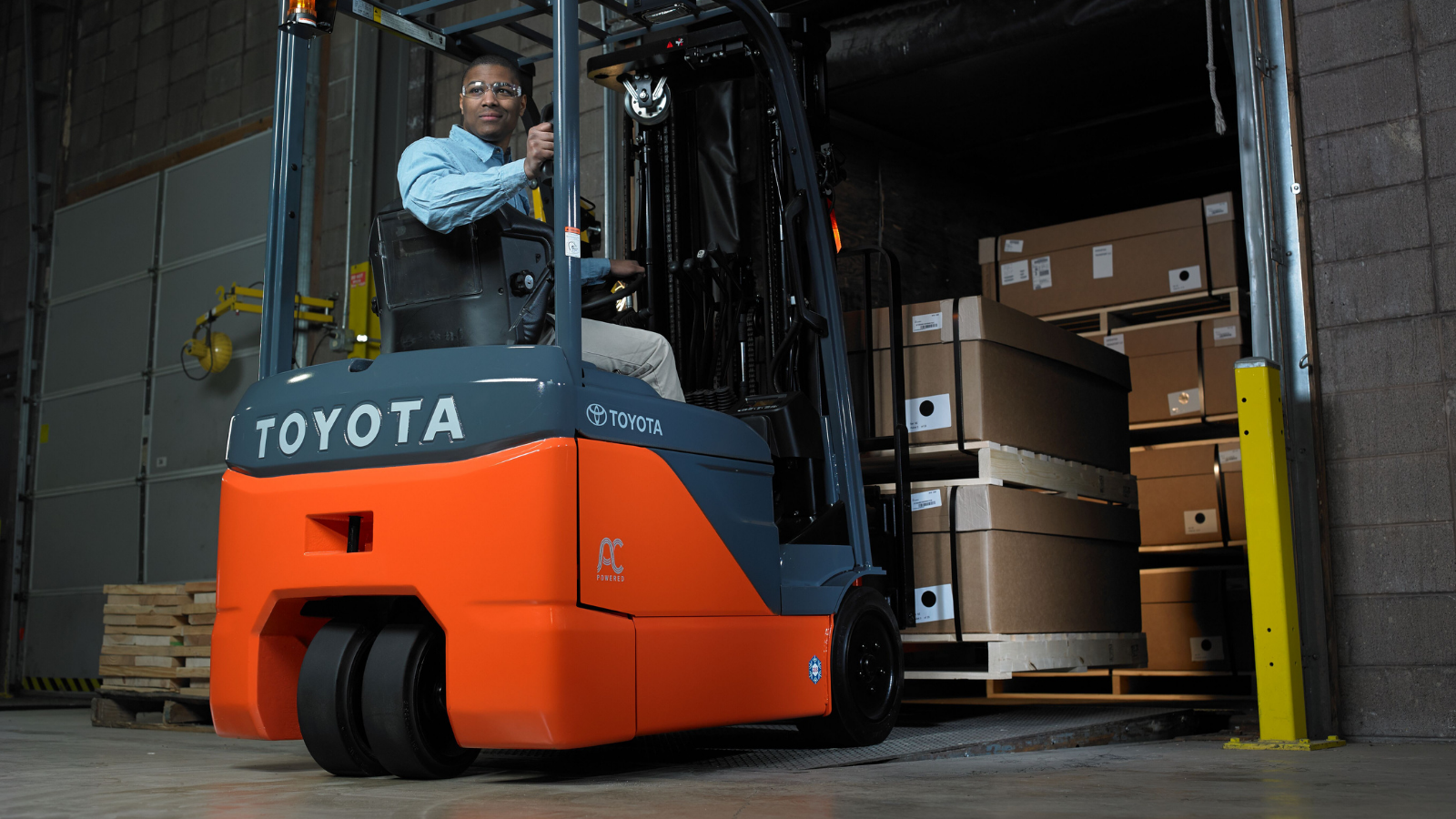 Class I Forklifts: An Overview and Benefits
Forklifts are an essential piece of equipment for many industries, and Class I forklifts are a popular choice for many businesses. In this article, we will discuss what a Class I forklift is, the different types of forklifts that fall into this category, and the most common uses for these types of forklifts. We will also provide an overview of the Toyota forklifts in Class I, and the industries in which they are most commonly used.
A Class I forklift is a type of industrial truck that is used to move materials and products within a facility. These forklifts are typically powered by electricity and are designed to lift and move loads raging from 3,000 to 40,000 pounds. Some of the most common types of forklifts in Class I include:
•    3-Wheel Electric Forklift
•    Core Electric Forklift
•    Core Electric Turret Forklift
•    Large Electric Forklift
•    Stand-Up Rider Forklift
•    48V Electric Pneumatic Forklift
•    80V Electric Pneumatic Forklift
•    High-Capacity Electric Cushion Forklift
Toyota forklifts are are known for its durability, reliability, and cost-effectiveness, and have been designed with safety and efficiency in mind; offering a range of features to help improve productivity and reduce downtime. Some of the main characteristics of Class I Toyota forklifts include:
Advanced safety features, such as a stability control system, which helps to prevent tip-overs, and a seat belt interlock system, which prevents the forklift from moving until the operator is properly seated.
High-performance batteries and electric motors, which provide long run times and fast charging times.
Ergonomic design, which helps to reduce operator fatigue and improve productivity.
No-emission electric motors, which help to improve indoor air quality and reduce environmental impact.
Class I forklifts are commonly used in a wide range of industries, including warehousing and distribution, manufacturing, food and beverage, automotive construction, and agriculture. They are well suited for tasks such as loading and unloading trucks, moving materials within a facility, and stacking and retrieving pallets.
In summary, Class I forklifts are a versatile and reliable choice for many businesses, and Toyota forklifts are a great option for those in the market for a Class I forklift. They offer a range of features that help to improve productivity, reduce downtime, and promote safety in the workplace. If you are in the market for a forklift, we invite you to get in touch with Liftow. Our team of experts will help you find the right forklift for your business and provide you with the support you need to ensure optimal operation and safety in your facility. We are confident that our products and services will meet your needs and exceed your expectations. Don't hesitate, contact us today to learn more about how a Toyota forklift can benefit your business.