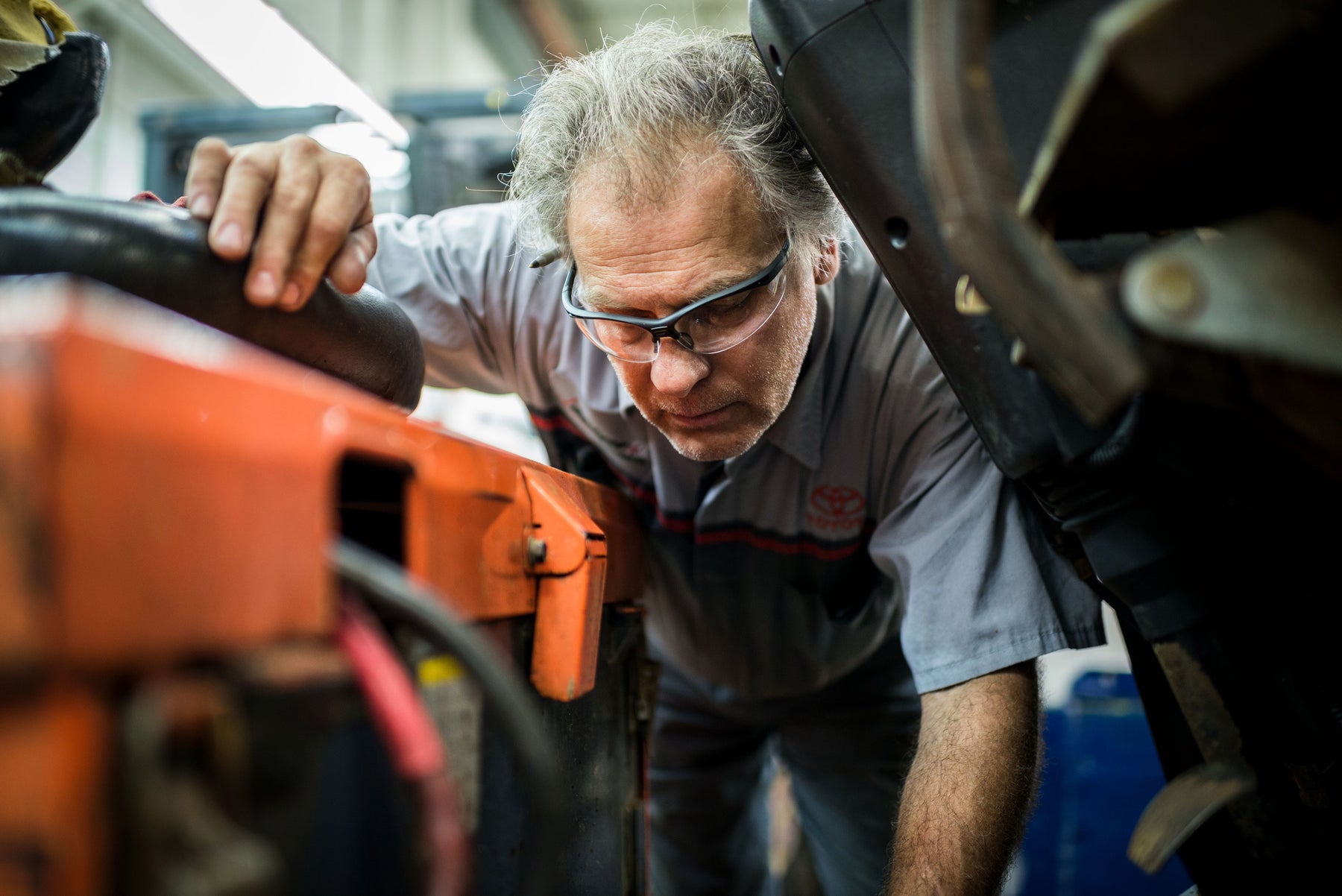 Do You Need a Scheduled Maintenance Plan?
As an experienced manager or business owner in the materials handling sector, you know how essential your forklifts are to your operation and how much they contribute to your bottom line. And you also recognize that regular maintenance can keep your lift truck or fleet of trucks functioning at optimal capacity. You probably have a routine maintenance program in place that allows your team to keep an eye on your truck and its operating systems to make sure small problems are spotted and resolved before they become serious.
But have you calculated the cost of these maintenance checks, including the cost of your employee's time and the down time during which your trucks are unavailable? A scheduled routine maintenance program can help you reduce costs in both areas, while benefiting from the support of a certified expert. If you sign up for Liftow's routine maintenance program today, here's what you'll get:
A scheduled visit from a lift truck maintenance pro who can help you keep your truck in the best condition, reduce your ownership costs, and increase your resale value.
A fixed rate plan that covers owned, rented and leased trucks at the same low rate.
An on-site visit from our technician or team of technicians, if you'd prefer to stay where you are. If not, you can bring your truck to us and gain the full benefit of our fully outfitted facility.
A detailed and thorough examination of your batteries and chargers, which contribute extensively to maintenance issues. Our experts will inspect, clean and repair every component of your battery system from housing to terminals.
A customized plan based on the conditions in which your lift trucks are stored and used. If your trucks take a beating from wet, windy weather and extreme outdoor temperatures, we'll factor that into your program.
Certification that will document maintenance and repairs and demonstrate the safety of your truck.
Emissions testing services.
Don't leave your lift truck maintenance to chance, and don't spend more time and money on your maintenance program than you need to. Let Liftow take care of your lift trucks so you can focus on taking care of your business.