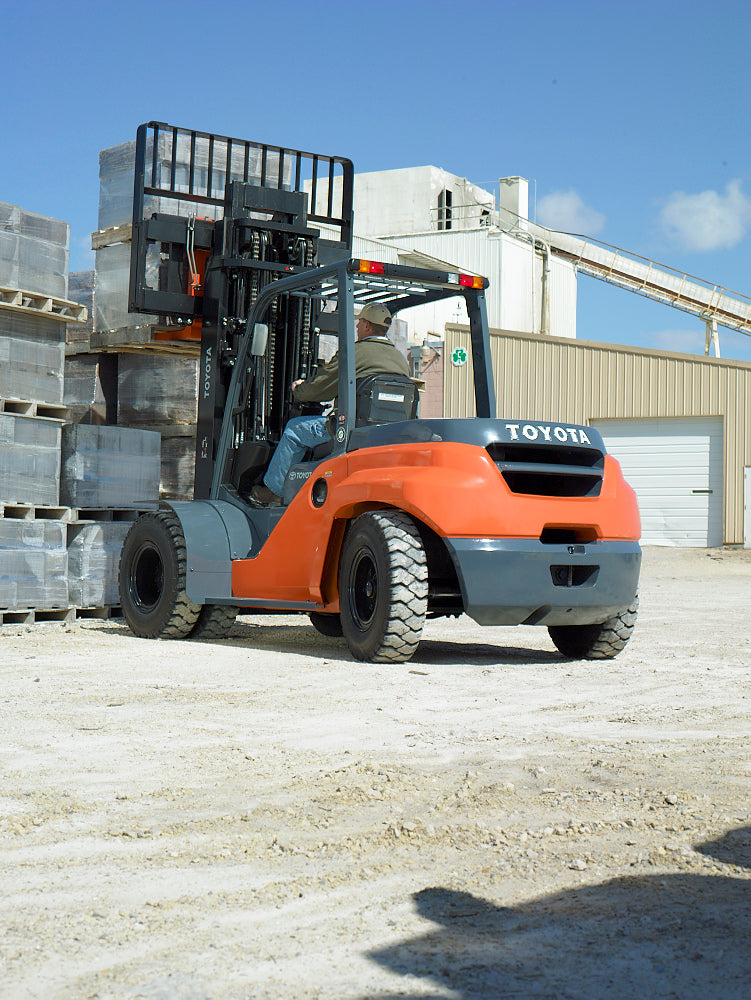 How Much Lift Do You Need?
The right choice of forklift will help to cut expenses and improve productivity in your warehouse. Your forklift purchase is most cost-effective if the vehicle properly meets your company's lifting requirements. Consider the following factors when choosing your forklift to make the best investment.
Power Needs
Lift capacity is an important consideration when choosing your forklift. A forklift with too much power is a poor investment; a lift truck with too little power can lead to maintenance and safety issues. Worksites with small weight loads can benefit from a high-quality pallet truck. These compact pieces of equipment can easily transport loads between 4,500-6000 lbs. Alternatively, you'll need a full-sized forklift for your heavy-duty lifting needs. These powerful pieces of equipment can easily lift over 15,000 lbs.
Worksite Type 
Forklift selection isn't all about power. Your equipment should also meet the needs of the organizational structure of your warehouse. Pallet trucks are usually sufficient for businesses with floor level-only storage, while warehouses with elevated stacks will require a high-reaching counterbalance or reach forklifts. You should also consider the layout of your warehouse when choosing a lift truck—small forklifts offer additional maneuverability to compensate for their lack of power.
Fuel Considerations
Gas- and electric-powered vehicles offer different benefits for your business.  Electric forklifts emit zero fumes and are perfect for indoor use. These machines are low-noise and low-maintenance, too. Gas fuels offer features like extra torque and easier refueling for your forklift. Finally, you can use local fuel costs to determine the long-term costs of each type of forklift.