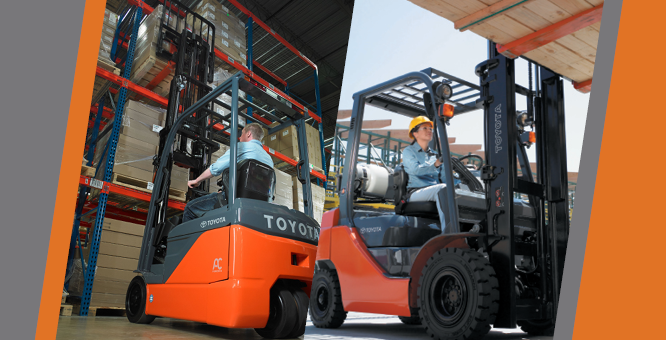 How Renting A Forklift Can Help You Handle Unexpected High Volumes
If your day-to-day work involves materials handling operations with busy product flow, then you understand the importance of a reliable fleet of lift trucks. You depend on your lift trucks to provide the versatility and lifting capacity you need at any given moment. Even as your business ebbs and flows, your ability to maintain available trucks can directly influence your bottom line, even if you aren't using those lift trucks every minute of the day.
Due to the current situation of COVID-19, you might be dealing with a growth in operations, which might lead to a need for increasing your forklift fleet. Purchasing new lift trucks is not your only option when the time comes to add new equipment to your fleet: consider the benefits of a lift truck rental.
Handling Peak Seasons and Unexpected Volumes
Purchasing equipment may be the most efficient choice if your business registers a barely perceivable rise in activity from one season to another. On the other hand, your business may be dealing with a temporary high demand, having to manage a higher number of orders flooding in this specific circumstance. If this is the case, renting your lifting equipment will keep you from housing and maintaining dusty unused equipment after the COVID-19 crises. Renting allows you to bypass high upfront costs, choose from the latest models of equipment available and easily return your rented equipment when the busy period settles down.
The Benefits of Renting your Lift Equipment
When you decide to rent a lift truck instead of purchasing, you can keep your productivity high during the busiest points of your business cycle. You can also be ready if you must deal with high product volumes at unexpected times. And if you have a rented lift truck on hand, you can keep your operations moving without missing a beat when one of your regular fleet has to be pulled for breakdowns or repairs. Of course, a key benefit of a rented forklift is cost control; when you're renting rather than owning, you don't have to worry about depreciation or maintenance costs.
Choosing a Rental Plan
Here at Liftow, our experts are here to assist you in choosing a rental plan that's perfect for your needs. You'll want a plan that can help you get the most out of your equipment without holding onto it longer than your needs and budget allow. Our rental options can cover a single day, a week or you can rent by the year, or you can choose any timeline in between. We'll help you review your situation and decide on the option that's right for your requirements.