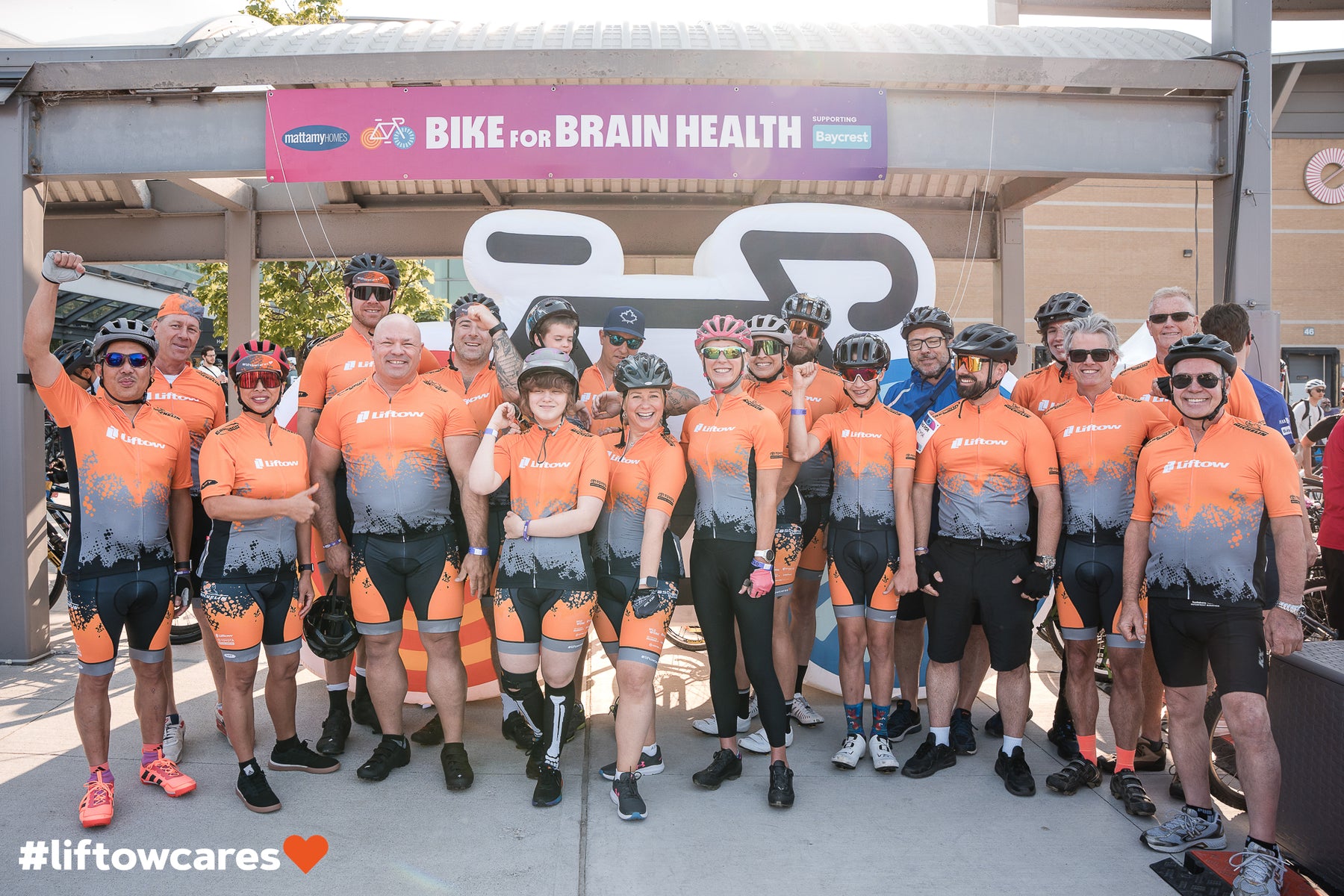 The Liftow Cycling Team Embrace #LiftowCares Spirit at Bike for Brain Health Event in Toronto
Last weekend, some employees of Liftow took to the streets of Toronto and participated in the highly anticipated "Bike for Brain Health" event. The event brought together cyclists from diverse backgrounds, united in their mission to promote brain health and raise funds for crucial initiatives. Liftow's dedication to the cause, along with the generous support from sponsors Michelin, EastPenn, Stryten Energy, Ugo Work, Toyota Commercial Finance, Boomerang Marketing, and Unifirst, made this event a success for Liftow.

The Bike for Brain Health event held in Toronto is an annual testament to the community's commitment to raising awareness about brain health. This year, the employees of Liftow embraced the #LiftowCares spirit, demonstrating their collective concern for brain health and their determination to make a positive impact.


The event offered multiple cycling routes catering to participants of various skill levels, enabling everyone to take part. Whether they were seasoned cyclists or just beginning their biking journey, the Liftow employees eagerly embraced the challenge, determined to contribute to the cause while enjoying a day of physical activity and community engagement.
The Liftow Cycling Team's performance at the Bike for Brain Health event was nothing short of inspiring. Each participant pedaled with enthusiasm, showcasing their commitment to physical fitness and brain health. Clad in vibrant #LiftowCares jerseys, the employees stood out as a unified force, their spirit infectious to everyone around them.

The #LiftowCares initiative, nurtured by the company's commitment to social responsibility, emphasizes the importance of making a difference beyond the workplace. The Liftow Cycling Team led by example, inspiring others to prioritize both physical and mental well-being while contributing to causes that positively impact society.

MORE PHOTOS HERE