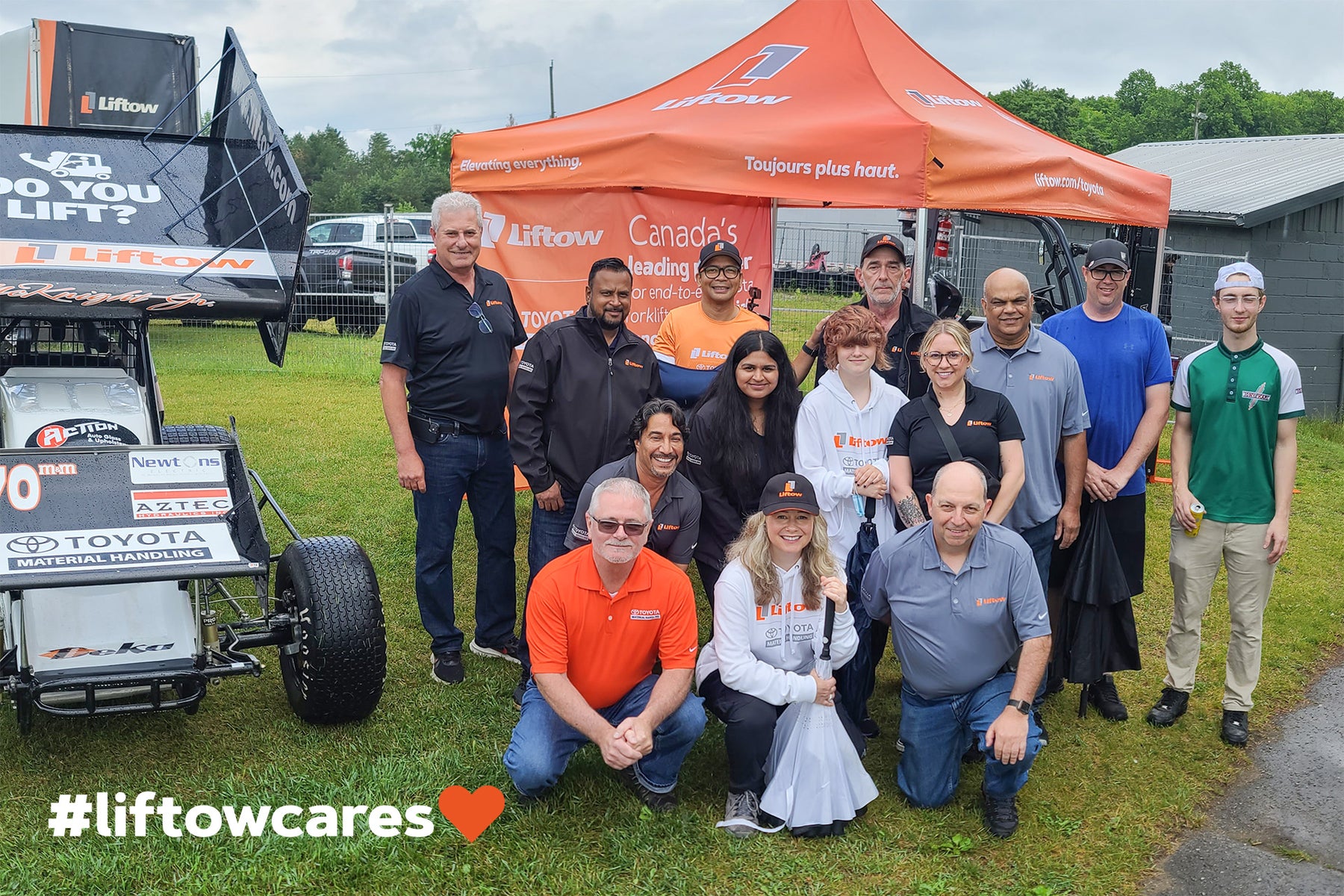 #LiftowCaresDay: Inspiring Talent Amidst Rain and Racing
Last weekend, amidst the pouring rain and the thrilling atmosphere of a race weekend at the Goodwood Kartways in Uxbridge, Ontario, Liftow's #LiftowCaresDay event proved to be a remarkable success. Sponsored by Liftow, a leading name in the material handling equipment industry, this event aimed to showcase the enticing work environment the company offers prospective forklift technicians. Despite the challenging weather conditions, the event exceeded expectations, providing valuable insights into a career in the industry while leaving a lasting impact on all attendees.
Attracting Talent in the Material Handling Equipment Industry:
Liftow, known for its commitment to excellence in forklift sales and services, recognized the importance of attracting top talent to their team. The #LiftowCaresDay event was carefully designed by the recruitment team to demonstrate to prospective forklift technicians what it is like to work for Liftow and in the material handling equipment industry. By showcasing their supportive work culture and providing opportunities for engagement and learning, Liftow aimed to attract the best talent in the field.


A Winning Venue Choice:
When planning the event, Liftow carefully selected the Goodwood Kartways as the venue for #LiftowCaresDay. Being a race weekend, it attracted a multitude of individuals, including technically inclined individuals who could potentially be interested in pursuing a career as forklift technicians. With approximately a hundred go-kart teams present, Liftow saw this as an ideal opportunity to engage with prospective talent in a captivating environment.
Highlights of the Event:
#LiftowCaresDay was a dynamic and engaging event that catered to both recruitment and education. Liftow's HR technical training team was present, offering valuable insights and answering questions about the role of a forklift technician. Prospective technicians had the chance to learn about the technical aspects of the job and understand the opportunities for growth within the company.
The event also featured exciting attractions that added to the overall experience. Liftow expressed their gratitude to Red Bull for providing two promotional vehicles and refreshing drinks for attendees. Dave McKnight, a renowned race car driver, brought one of his race cars, allowing fans to interact with him and enjoy an up-close experience with the world of racing. Furthermore, Goodwood Kartways worked closely with Liftow to ensure a seamless and successful event.
Celebrating Success:
An additional reason to celebrate during #LiftowCaresDay was the impressive achievement of Liftow's own go-kart driver, Matthew Irwin. Liftow congratulated Matthew for securing a podium finish, adding a touch of pride and excitement to the event. This accomplishment not only showcased Liftow's commitment to excellence but also inspired prospective technicians who witnessed firsthand the passion and dedication within the Liftow team.