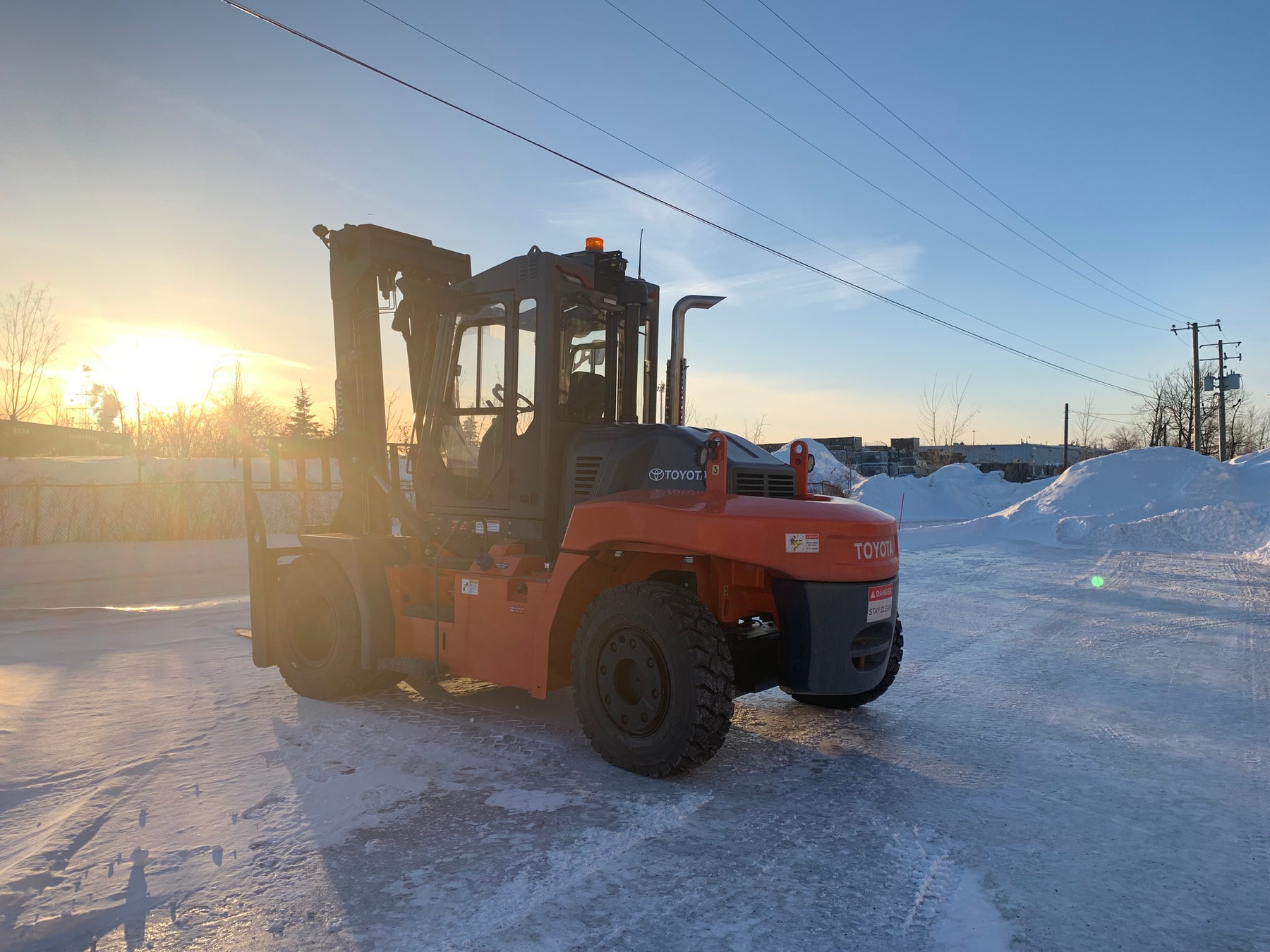 Maximizing Safety and Productivity in Cold Weather Forklift Operations
Cold weather can pose significant challenges to forklift operation in materials handling facilities with indoor and outdoor components, including outdoor loading docks. Ensuring forklift maintenance and operator safety is crucial for productivity and safety. A comprehensive training program is necessary to educate workers on the principles of cold-weather operation. The following steps should be included in your training program:
Establish a training program: Don't assume that even experienced workers understand cold-weather operation principles without proper training. Before the winter season, conduct training sessions and require workers to pass before operating a forklift.

Emphasize safety: Safety should be the top priority in training sessions. Icy conditions can pose a range of hazards, including skids, slides, tipovers, reduced visibility, poor cornering, and hazard spots at indoor-outdoor transitions. Ensure employees are trained in safe driving and lifting techniques before addressing other topics like battery maintenance.

Promote comfort: Employee comfort and distraction can magnify potential hazards to safety and productivity. Provide workers with proper winter protection, such as coveralls, hats, and gloves, and educate them on cabin temperature settings.

Encourage breaks: Allowing employees to warm up periodically throughout their shifts can increase both productivity and safety. Implement an enforcement policy if necessary to ensure workers take advantage of breaks.

Provide maintenance training: Ensure workers are aware of the signs of cold-weather maintenance issues, such as reduced battery life, to quickly address minor issues and keep trucks in circulation.
Incorporating these steps in your training program will help ensure the safety and productivity of your forklift operation in cold weather conditions.