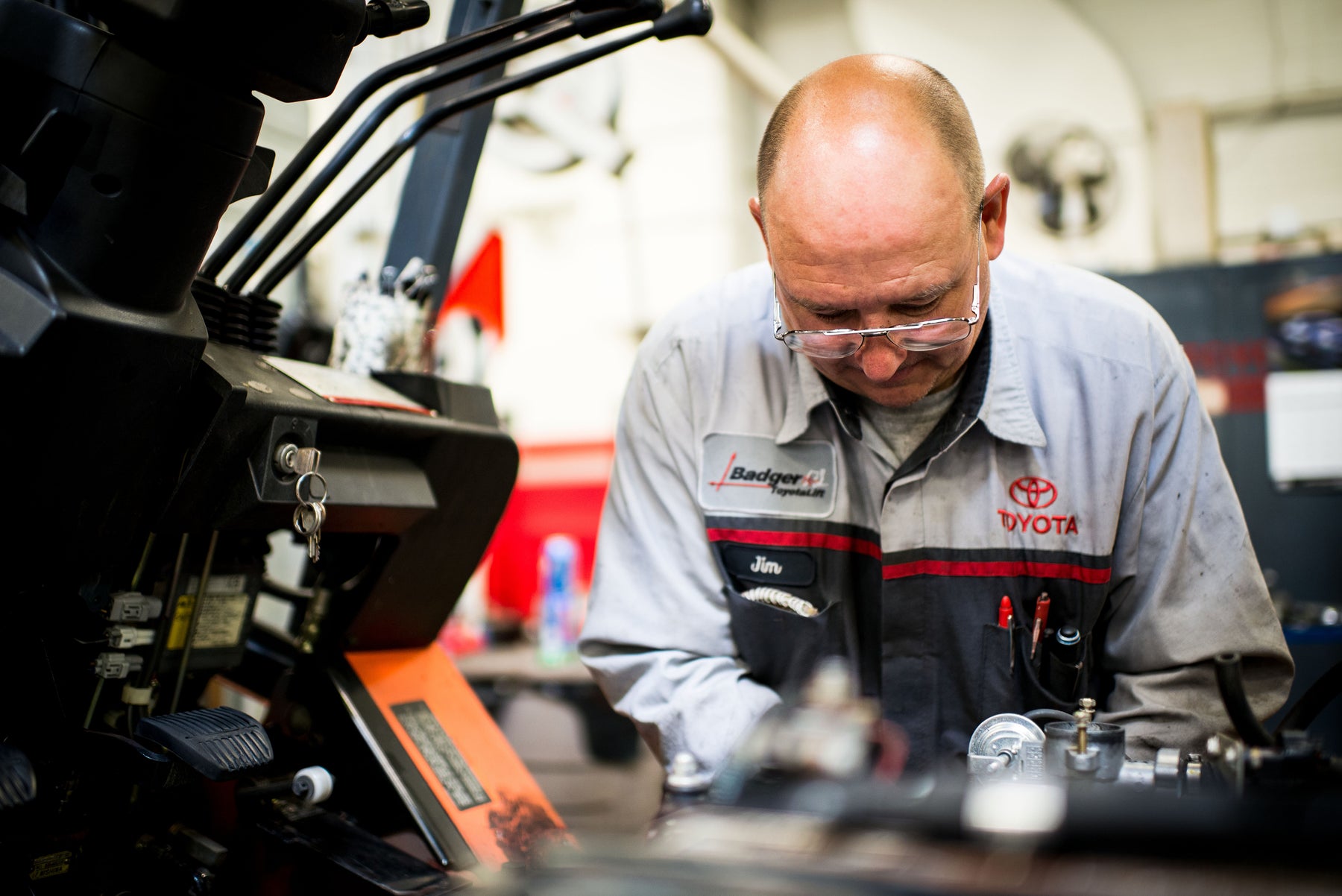 Programmed Maintenance: Need a Repair?
With over 50 years in the Material Handling business, you can trust the experts at Liftow for all your forklift service and maintenance needs. If your existing lift truck(s) require service, our factory trained technicians are available 24/7, 7 days a week. Here are some of the features of our service, repair and maintenance programs.
1. Versatility
Our factory trained service technicians can diagnose, solve operational problems and maintenance issues for most lift trucks makes and models — not just Toyota models. If you name it, we've seen it before, and we have the tools and expertise to get your truck up and running.
2. Scheduling       
If you'd like to schedule your maintenance operations in advance, just let us know. We can schedule monthly or annual reviews that help prevent lift truck operational problems before they start.
3. Custom Tailoring
Your maintenance schedule can be custom tailored to meet the needs of your business and the requirements and restrictions of your workplace. Our customer service representatives can visit your facility to review all your material handling requirements.
4. Timing
No matter when you need us, we'll be there. Our technicians are on call 24 hours a day, so if you encounter a lift truck issue of any kind, at any time, we'll come out to see you and get you back up and running as soon as possible so your business can move forward without interruption.
5. Flexibility
We have the option of having the forklift service at your site or for your larger repairs we can bring your lift truck back to our fully-equipped facility.
In addition to service, we offer a wide range of forklifts to purchase or rent. Whether you require a forklift while your existing fleet is being serviced or if you have seasonal production peaks, we have the right forklift for the job available on a daily, weekly, or monthly basis.