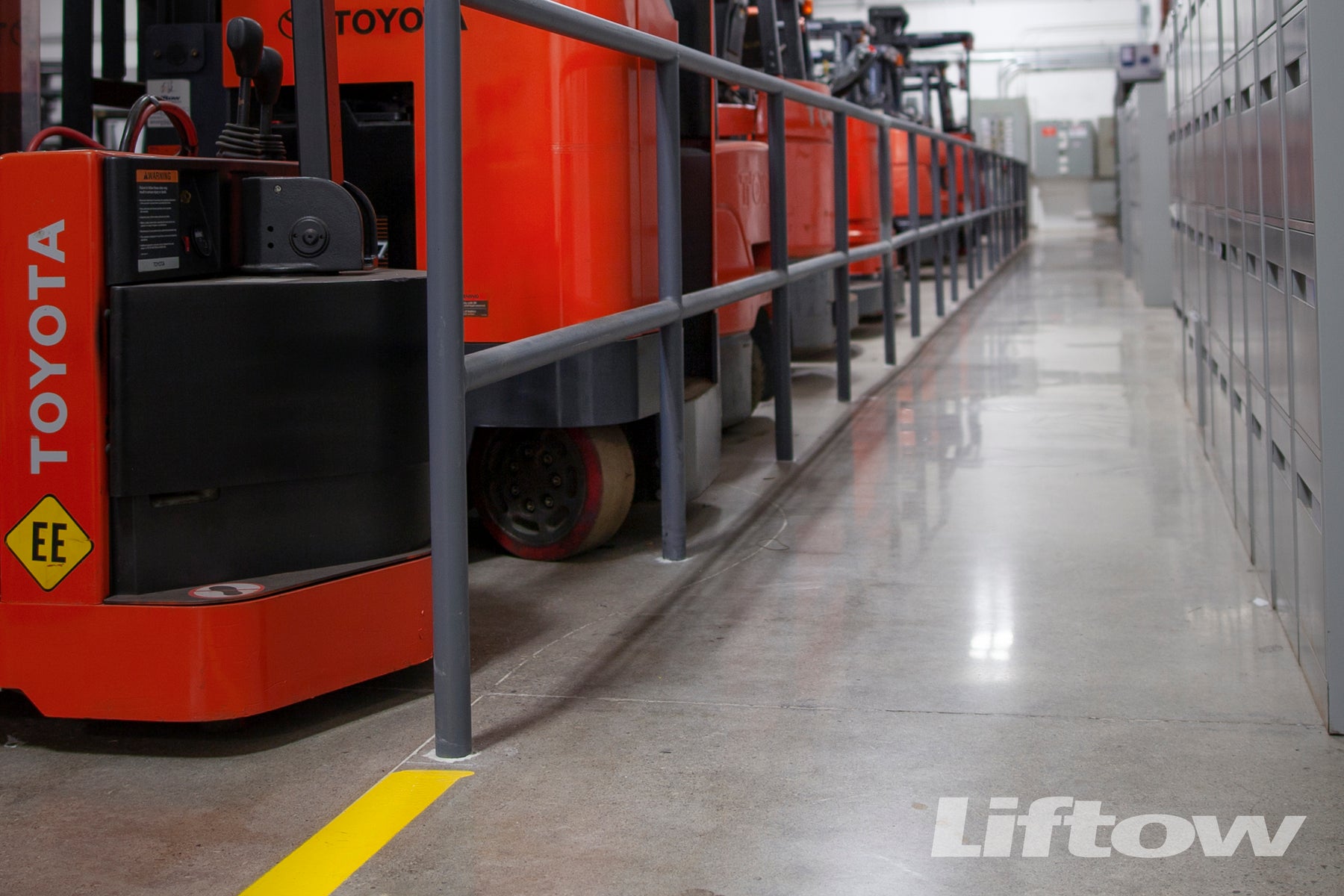 Safe Walk Areas In The Workplace
No matter how hard you work to prevent accidents and mishaps in your warehouse or distribution center, the potential for human error always exists…and it probably always will. You can invest in the safest equipment, the best lighting, the toughest and most reliable flooring surfaces, and the best signs and signaling devices on the market, but if one employee has a bad day, people can still get hurt. And this likelihood remains ever present as long as employees and pedestrians can move freely through areas occupied by forklifts and other automated equipment.
A visual obstruction, a distracting noise or a moment of inattention can all lead to dangerous interactions between lift trucks and people. But you can limit this possibility if you make sure people and lift trucks are rarely—if ever—in the same place at the same time. Here are few reasons to implement safe walk areas in and around your workplace.
Safe walk areas prevent intersection collisions.
Accidents often take place at aisle intersections and blind corners; these are areas where one or both parties can be totally unaware of what's taking place around the bend, and one or both parties may be traveling too fast or rushing to meet a deadline and unable to stop before a swerve or collision takes place. Fortunately, humans can travel in places and spaces that forklifts can't, so take advantage of this and assign foot traffic to alternative pathways.
Elevated or barricaded pathways eliminate confusion.
If your walking pathways are too physically narrow or elevated for forklift travel, this removes the potential for confusion or misread or ignored signs separating the walking area from the danger zone. Leave no room for doubt, so those on the walking path can be assured of their safety.
Coordinate activity in both areas.
In a busy warehouse or shipping center, employees climb ladders, move along catwalks, crawl under shelves, crouch, reach and run at times and in places that can be unexpected. Establish a set of work policies or schedules that limit the appearance of employees in heavily trafficked forklift zones, and vice versa. When both interact, establish clear rules regarding right of way.
Signage matters.
Make sure all travel zones are clearly labeled for pedestrian use, lift truck use, or both. And make sure that all employees—even those who do not operate forklifts—understand the basics of how lifting equipment works. All employees should be instructed not to walk under an elevated load, not to sit or stand on the forks or attachments, and how to ensure that lift truck operators can see them at all times.