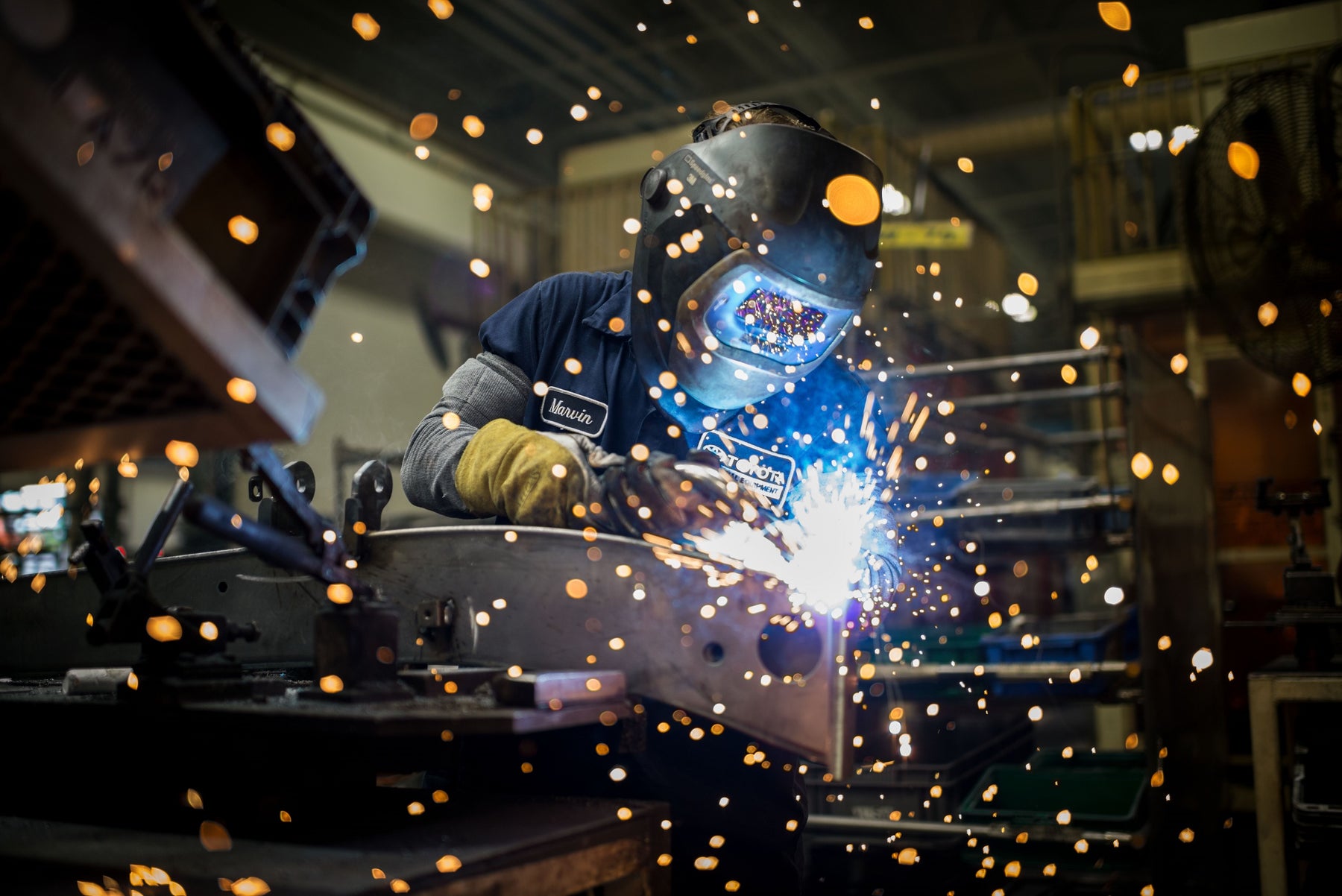 The Risk of Extended Workdays
Extending the workday by a few hours, or even an entire double or triple shift, may make sense during periods of intense activity and tight deadlines. The cost of overtime may seem small when compared with the benefits of fulfilling a high-revenue order—or several—on or ahead of schedule. If there's money on the table and your workers are willing and able to put in the hours that can drive the company forward, why not schedule longer workdays so the team can pitch in and get the job done? There are plenty of benefits and few drawbacks to this approach, but be careful. While your forklift operators may be willing to go the extra mile, they may not fully recognize the toll these hours may take on their health and the likelihood of injury. Make sure ergonomics and worker safety play a role in the equation.
Long hours, hearing, and vision.
Eye strain and mild hearing impairment can set in after eight hours on the job, and workers may not notice the gradual onset of reduced or strained hearing and vision. But any sensory impediment brings the risk of missed signals and miscommunication in the workplace, which can lead to collisions or tip overs.
Musculoskeletal aches and stiffness.
While your workers may be able to manage the physical strains of a long, busy shift, they may suffer later after they leave the workplace. A grueling day can mean strains and sprains that aren't felt until the next morning, so make sure seat settings and controls are properly positioned to limit the possibility of neck and back soreness.
Fatigue creates hazards.
The most insidious aspects of fatigue involve its impact on motor coordination, reflexes and judgement. Workers who have been in physical motion and in a state of concentration for longer than eight hours may not be aware their vigilance has been compromised in any way. They may be inclined to relax their sense of attention and spatial awareness when they should be elevating both.
Regular workday extensions.
Some employers offer the option of extended shift scheduling (eight- to twelve-hour shifts a few times per week in exchange for fewer days of work per week.) This type of scheduling offers several benefits,
including more time spent with family and balanced social schedules; however, be aware it also comes with risks, including the fatigue and increased potential for accidents mentioned above. Meanwhile, remember that well-rested workers generally make fewer mistakes and move at a faster pace than their tired counterparts, so longer hours won't necessarily mean more productivity.
For more on how to keep your projects on schedule without overextending your teams, consult the materials handling experts at Liftow.