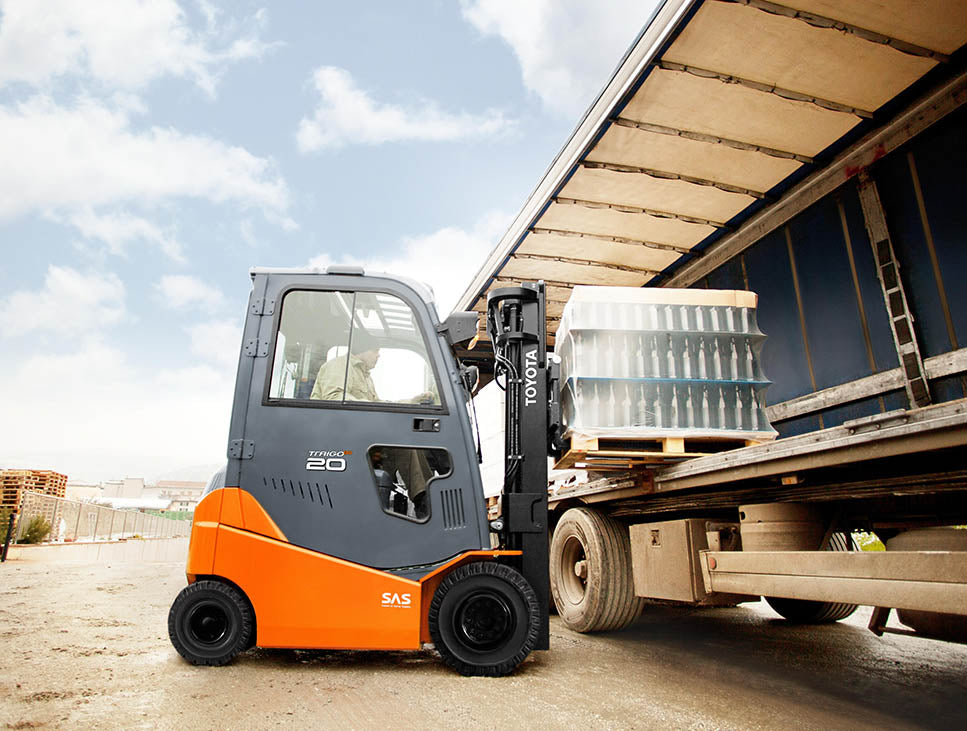 Toyota Forklifts: What Make Them Industry Leaders
Toyota Industrial Equipment is an industry leader, building the number one selling forklift in the world. For the past four decades, the company has remained a leader in the industry by its commitment to quality, safety, and environment.
Product Quality
Toyota ensures that every lift truck that comes off the production line is built to meet Toyota's high-quality standards. They adopted the philosophy of "Kaizen" meaning "continuous improvement" and incorporated it into Toyota Production System which drives the engineering and manufacturing teams to constantly improve their lift trucks. Quality Circles were put in place to empower their employees to make quality their top priority and show their commitment to quality in every phase of the manufacturing process. If an employee spots a problem, the employee has the power to stop the production line at any stage in the manufacturing process. Toyota believes in making corrections immediately rather than after the product is built. Toyota's high attention to detail helps protect their products from long term maintenance problems, as well a more efficient design means less component wear. This commitment to quality control is a big part of what makes Toyota industry leaders.
Safety Goals 
Toyota heavy equipment also excels with regards to safety. Forklifts are designed with Toyota's exclusive System of Active Stability (SAS) which is able to determine when a forklift is becoming unstable and electronically monitors and controls the lift trucks operations in order to stabilize it. The rear stabilizing systems and mast function controls help to prevent accidents. These safety features do more than reduce the risk of employee injury—safer forklifts protect worksites from productivity loss and equipment repair costs.
Environmental Focus
Sustainability of the environment is an important consideration for professionals in any industry. That's why Toyota has set out to meet that need with top-of-the-line, environmentally friendly products. For example, the 8-Series Electric offers heavy duty forklift performance (with a lifting capacity over 6000 lb.) while eliminating the release of harmful exhaust. Toyota also plans to lead the way with hydrogen cell-powered and hybrid forklifts; this forward-thinking attitude helps keep Toyota at the forefront of forklift design.