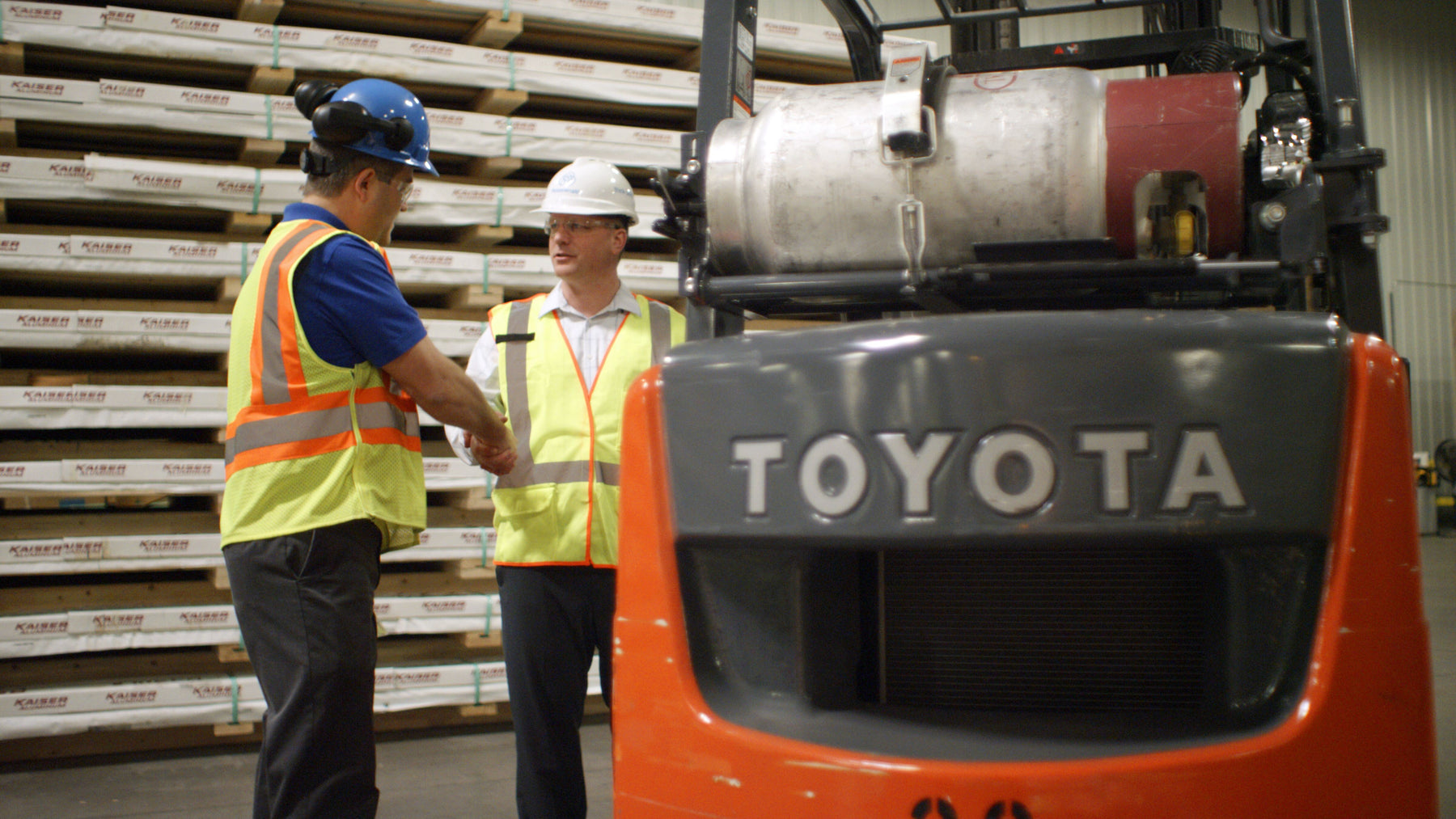 Toyota Lift Trucks on Top For Fuel Efficiency and Productivity
Fuel efficiency has become more important with the rising costs of fuel. In a recent independent study by the United States Auto Club (USAC), Toyota's 2,268 kg cushion internal combustion lift trucks rank #1 for fuel efficiency and productivity. Toyota came out on top when tested against familiar brands such as Caterpillar, Yale, and Nissan.
Test results have proven that Toyota forklifts are the most fuel-efficient; this can translate into thousands of dollars of potential savings a year. Toyota lift trucks will continue to work up to 44 minutes after the nearest competitor's fuel has run out. Having fewer tank exchanges equals more productivity. On top of Toyota lift truck's unbeatable fuel efficiency and productivity, Toyota Lift Trucks also possess unbeatable performance. Toyota ranks highest in cycles per day, resulting in more work completed daily.
It is clear that Toyota leads the competition, and Liftow Limited is the largest Toyota forklift dealer in North America. We carry a huge line of new and used forklifts that are ready for your needs today.