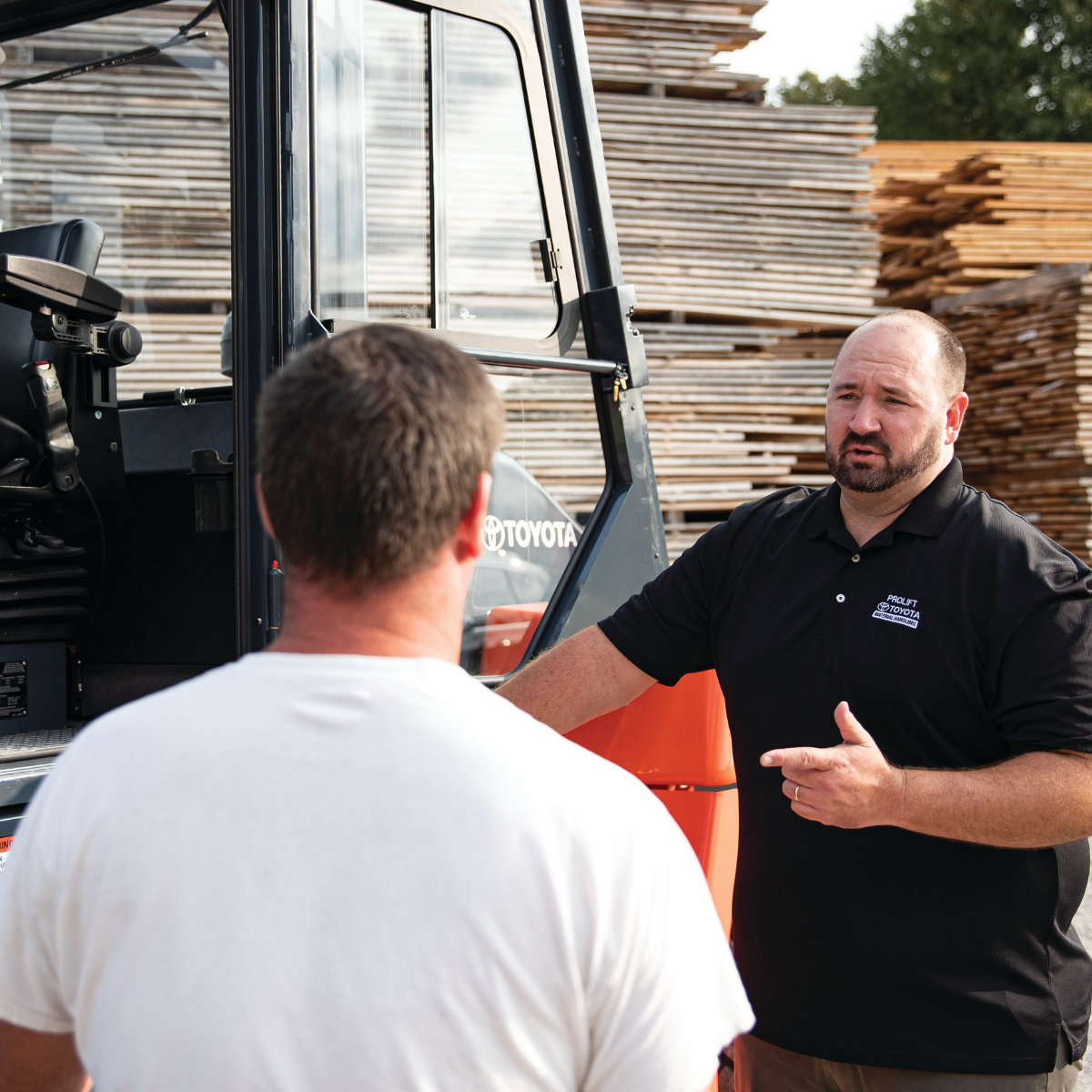 What Employees Should Know About Material-Handling?
While some of your newly hired employees will have decades of experience in the specific task areas to which they're assigned, this simply isn't a reality for all materials handling hiring managers and small business owners who operate warehouses, shipping centers or assembly floors. It's not at all unusual to hire staff members with minimal (or even zero) forklift operation experience and provide them with training on the job. This decision can benefit both parties, since managers eventually gain trained, conscientious workers, and workers gain experience and information that can benefit their careers. But it does come with some heavy responsibilities on the employer's side of the table.
When you follow this model, it's your responsibility to provide your teams with the information that can keep them both productive and safe. To that end, here are a few considerations to keep in mind.
Never allow employees to take the controls until you decide they are ready.
Employees should not determine their readiness for the operation of any heavy equipment; this is the manager's job and the manager's responsibility. Use whatever system you decide to implement (certification checks, hands-on tests, ride-alongs, mentoring), but don't allow the employee to set the timeline or declare the training period over. Injuries incurred due to ignorance or inexperience will be on you if you let this happen.
Prioritize safety during all training programs, from beginning to end.
Teach employees how to handle basic maintenance, how to run equipment at full operating speed and how to adjust settings and handle the unexpected. But most important, teach employees to handle the equipment safely. Emphasize that safety in your workplace ranks above all other considerations, including speed, productivity and efficiency. 
Have trained employees set an example.
Never allow anyone in the workplace off the hook when it comes to safety, no matter who they are. Make sure managers and senior workers walk the walk when it comes to hardhat zones, full preflight maintenance checks, respecting no-pedestrian zones and other safety rules.