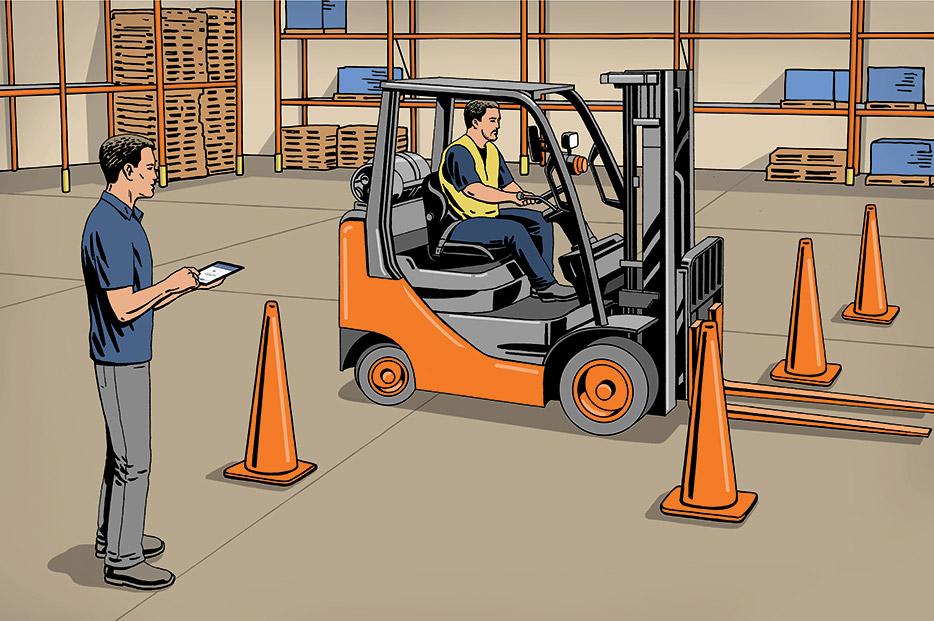 What Skills Are Needed to Be a Successful Forklift Operator
Forklift operator training can help develop the skills needed in finding an exciting and fulfilling career. Here is a closer look at some of the specific skills that are needed to be a successful forklift operator.
Judgment
Having good judgment is an essential ability of a forklift operator. Often, forklift operators work in warehouses transporting cargo which requires tight maneuvering and the ability to understand the limits of the forklift itself. Failing to exercise good judgment increases the chance of accident and injury.
Safety Awareness
Forklifts and other heavy material handling equipment can be extremely dangerous if not operated appropriately. Driving recklessly or failing to take the proper safety precautions can result in severe injury. Practicing safety habits such as inspecting the forklift every shift before use, using all safety devices provided, never carrying passengers (unless the equipment has been specifically designed for that purpose) and being aware of one's surroundings are critical skills for any forklift operator.
Technical Knowledge
Forklift operators should also be familiar with the machines they operate. Having a working knowledge of the components of the forklift and basic maintenance routines can help improve safety and efficiency. For example, it is essential to understand what a forklift's lifting capacity is and to never exceed it. Failure to do so can result in an unstable forklift that could potentiality tip-over.