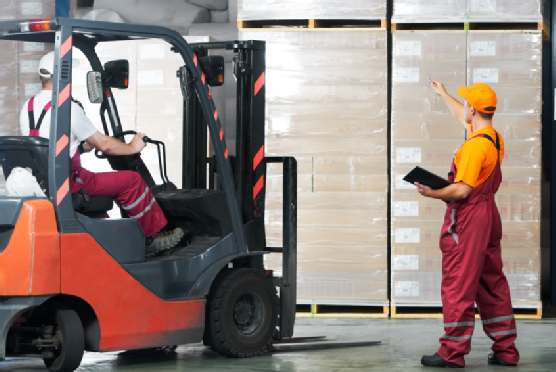 Why Proper Forklift Safety Training Is Critical for Any Warehouse Operation
A fleet of lift trucks allows companies to move goods in and out of their warehouse with ease and take full advantage of warehouse storage space. However, the combination of confined spaces of a warehouse, moving equipment, excess noise, and pedestrians create risks for potential accidents and injuries. Proper forklift safety training is beneficial to your company in numerous ways.
Employee Safety
Proper forklift training helps keep your employees protected in two ways. First, training helps forklift operators avoid accidents altogether. Operators are taught how to avoid foot traffic, how to properly move and lift products safely, to check turn radius before rotating the truck and how to take corners safely. Second, pedestrian training teaches on-foot workers how to avoid an accident with a forklift and how to move safely around the warehouse. The course teaches students to keep a safe distance from forklifts and how to safely address a forklift operator.
Warehouse Productivity
Many forklift accidents involve collisions with warehouse stock or other forklifts. Unfortunately, even a small crash can permanently damage the product or the lift truck itself as well as cost the company in lost productivity and downtime. Safety training courses minimize these time-consuming accidents and help to keep your warehouse on schedule. Don't depend on safety signs or short seminars to protect your investments—make sure each employee is trained to operate a forklift without accidents.
Company Costs
The damage done by lift truck accidents isn't limited to productivity. Forklift collisions are extremely costly. Broken pallets lost stock and equipment repair quickly add up to a hefty fee. Costs rise even higher when employees are injured and unable to work. Investing in a proper safety training course will save your company a great deal in the long run.