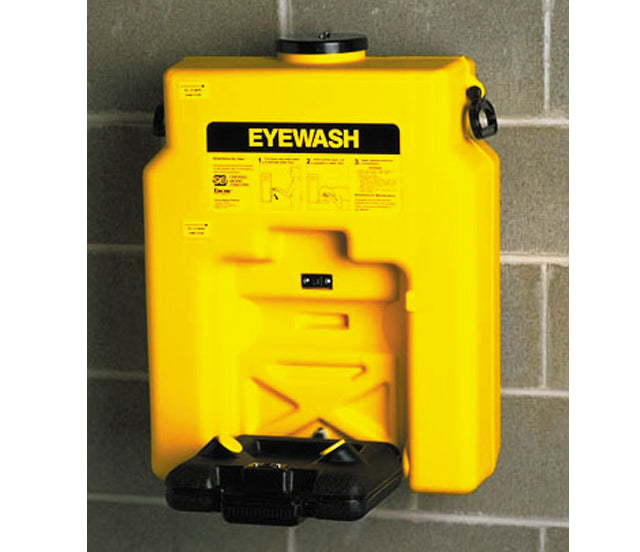 Gravity Feed Eye Wash
Original price
$520.00
-
Original price
$520.00
A convenient eyewash station that can mount on any wall
OSHA approved emergency eyewash stations are needed in the workplace for adequate eye protection for workers on the job. The first 10 to 15 seconds after exposure to a hazardous substance, especially a corrosive substance, are critical. Delaying first-aid treatment, even for a few seconds, can result in a serious injury.
Emergency eyewash stations provide on-the-spot decontamination and cleansing. The convenience of having the eyewash station in areas where there is no other form of water source allows workers to wash away any hazardous substances that may cause an injury directly after they have been exposed.
The Gravity Fed Eye Wash station highly visible yellow polyethylene plastic housing unit ideal for warehouse and/or industrial environments. It mounts to any wall with a pull down tray that stays in a fixed open position during activation. The emergency eyewash compartment is enclosed by the durable ABS plastic hinged drain tray. 
Dimensions (in.): 22.5" x 28.5" x 5.25"
Material: Polyethelene
Capacity (lbs.): 138 lbs.