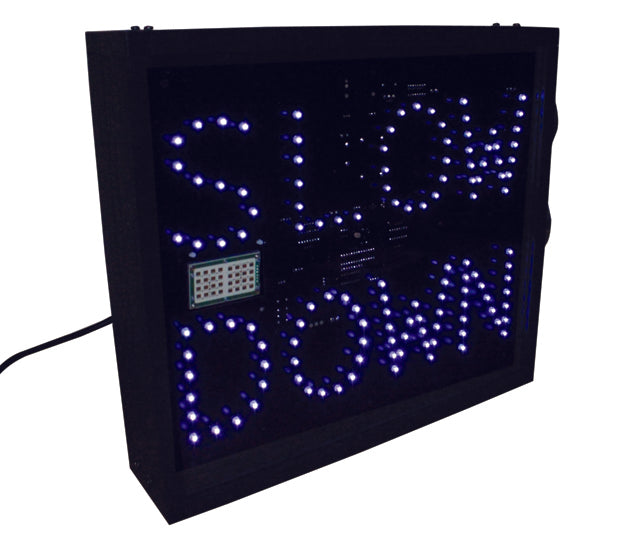 Safe-Speed Forklift Speed Alert Radar System
Original price
$2,195.00
-
Original price
$2,195.00
When forklift operators travel too fast in a high pedestrian traffic area, safety is in jeopardy.
Safe-Speed is a radar detection system that alerts the operator to "SLOW DOWN" when they have exceeded the safe speed limit of a particular area. The Safe-Speed has been specifically designed for industrial equipment as it can detect traffic movement as low
as 3 mph. An optional 12 volt flashing light or warning buzzer can also be installed (buzzer included).
Speed Range: 3 mph (4 kph) to 120 mph (199 kph). Set by dip settings up to 30 mph or 50 kph
Accuracy: +/- 1.5 kph
Driver Feed Back Sign Housing: Weatherproof 370x420x90 mm 14.5" x 16.5" x 3.5"
LED Display Characters: SLOW DOWN, 4" (100 mm) high Super Bright white LEDs
Weight: 3 kg or 6.6 lbs
Power: 110 volts
Display Brightness: Auto adjusts to light conditions
Sensor Range: 160 feet (50 m)
Beam Width: 30/40 degrees
Output allows for a light or buzzer to be installed (buzzer included, light not included)