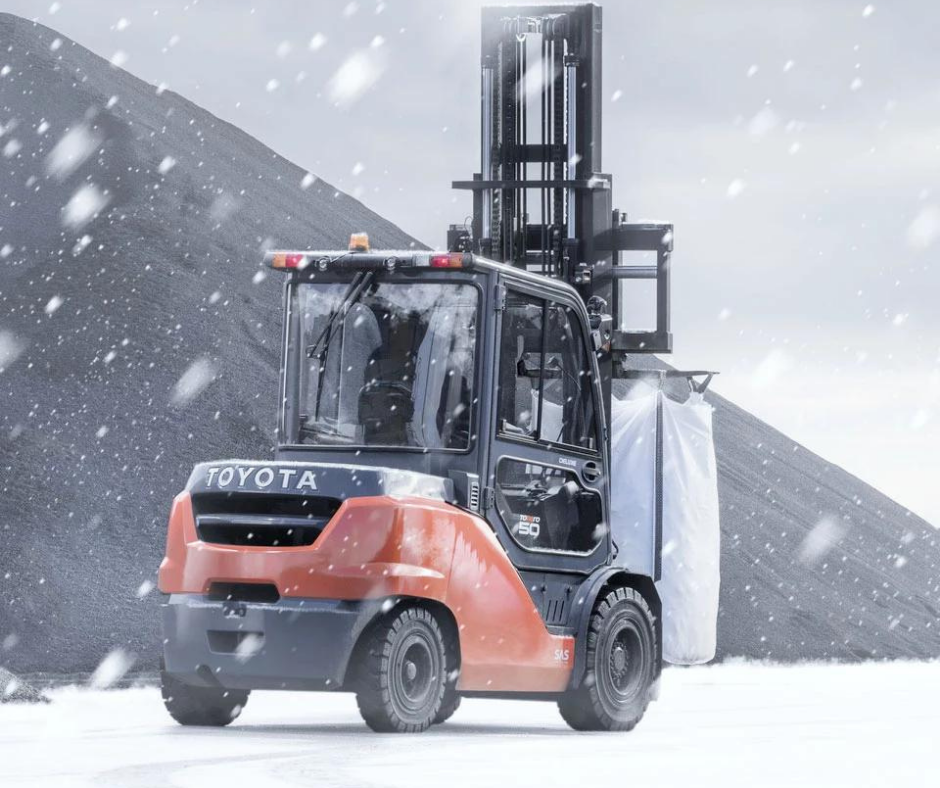 A Guide for Managers: Winter Operation Conditions for Forklifts
The winter season brings many challenges to material handling operations, particularly those with outdoor components. The cold weather can impact both the productivity and safety of employees, as well as the equipment used. To ensure a smooth winter operation, managers must consider several factors related to forklift maintenance and features.
Rent or Buy: Factor in Weather Considerations
The decision to rent or buy a forklift can have a significant impact on your winter operation. If you only use your trucks occasionally during the winter, it may be more cost-effective to rent. However, if you need the trucks on a regular basis, it may be better to invest in purchasing them. Consider the unique costs of each option, such as long-term maintenance for owning and an unknown mechanical history for renting, before making your decision.
Choose the Right Truck Model
If you opt to buy, choosing the right truck model is crucial for winter operation success. Look for models that offer traction control, handling, stability, and a closed cabin. This will help employees navigate through winter conditions with ease. Consider all aspects of the truck, including fuel source, maintenance requirements, and 360-degree visibility before making a final decision.
Factor in Size, Width, and Lifting Specs
The size, width, and lifting specs of your truck should also be considered when preparing for winter operation. Consider the width of your warehouse aisles and the height of your shelves to determine the right truck size and capacity. A smaller truck may mean more trips, which can increase wear and tear in the cold, while a larger truck can pose higher risks in the event of a collision or slide.
Adjust the Environment if Needed
In addition to choosing the right truck model, it is important to adjust the environment to ensure safety and efficiency during winter operation. Consider reducing grades and increasing surface integrity in work areas by using gravel instead of flat concrete. Install covers to protect the ground from precipitation and improve visibility. Shortening travel distances and improving visibility can also make the area safer for workers and trucks.
In conclusion, winter operation conditions for forklifts can pose many challenges. By considering the factors discussed in this article, managers can ensure a safe and productive winter operation. From choosing the right truck model to adjusting the environment, taking the necessary steps to prepare for winter conditions can help prevent accidents, protect employees, and maintain equipment.